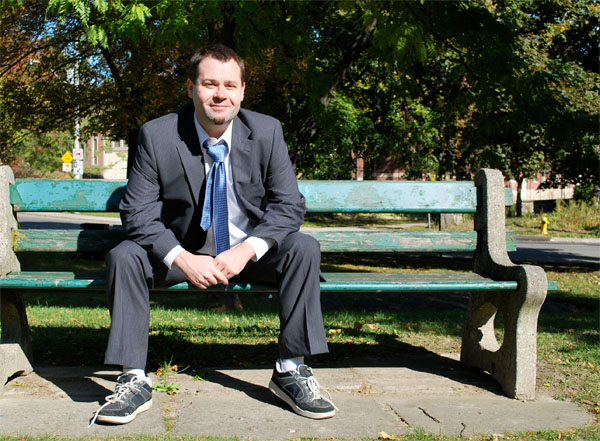 Christopher "MGK" Bird has practiced family law for over a decade and has been working as a freelance journalist for fifteen years, primarily working for Torontoist before that publication's deactivation. He won a Canadian National Magazine Award in 2014 for his work covering Toronto City Hall for Torontoist. He is a former contributor to multiple volumes of Toronto Comics. In his time at Osgoode Hall Law School, he was both a member of the Innocence Project and the Managing Editor for The Court, Osgoode Hall's jurisprudence blog. Current projects include the ongoing webcomic Al'Rashad/Ra-Boka with Davinder Brar and a novel entitled Primacy. If you want to read some of his original prose work, click here. He is a cyclist, a board gamer, a consumer of ice cream and a tilter at windmills.
He lives in Toronto with his wife, Virginia Hatfield, and their cat Josee Meowtista. The cat is their beloved horrible bastard princess.
You can contact him here.