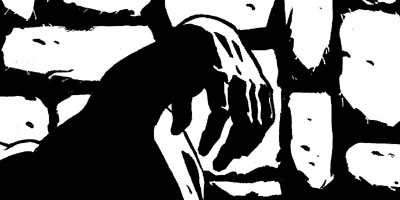 Click on thumb to see full
And that concludes the first "issue" (or whatever) of Al'Rashad: City of Myths. Part 2 will follow immediately. New readers will note that the series is now conveniently located in one entire page, using pre-2000 web standards because that is just how we roll.
For all those of you who kept saying "I am waiting for the trade," well, this is one full issue of a comic that I wrote and everything, and it was even an oversized issue to boot, so feel free to tell me that I suck worse than INSERT HATED WRITER HERE sweatglands in comments if you see fit.
All kudos to Davinder, who I think is basically putting up a big sign saying "HEY MARVEL AND DC LOOK AT THIS AWESOME SHIT I CAN DO."