1944:
In nature, there are creatures that can only live at the expense of hosts, from the life of other creatures: Grape vine and vine louse — without a grape vine, it perishes. A tree and mistletoe — without a tree to support it, no mistletoe. The Jew is the parasite among humans. That is the natural law. He can not do differently. He needs a host people to be able to live himself.
1993:
We began by saying that a cockroach cannot give birth to a butterfly. It is true. A cockroach gives birth to another cockroach […] The history of Rwanda show us clearly that a Tutsi stays always exactly the same that he has never changed. The malice, the evil are just as we knew them in the history of our country. We are not wrong in saying that a cockroach gives birth to another cockroach. Who could tell the difference between the Inyenzi who attacked in October 1990 [Kangura falsely claimed that Tutsi forces had attacked Kigali] and those of the 1960s [who had resisted the Hutu revolution of 1959]. They are all linked … Their evilness is the same. The unspeakable crimes of the Inyenzi today … recall those of their elders: killing, pillaging, raping girls and women, etc.
2007: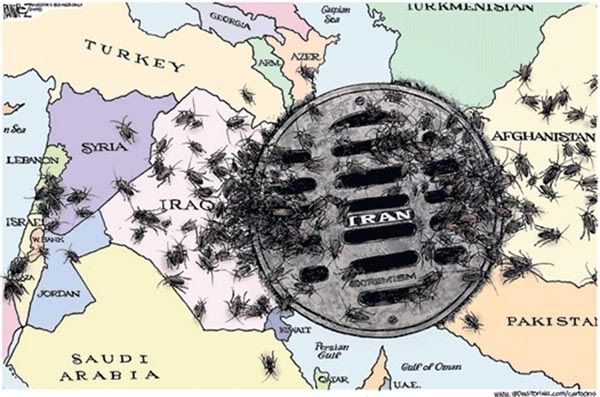 The first and most basic element in all hate propaganda is the dehumanization of the target, for if the perceived enemy is considered to be nonhuman, the concept of killing them entirely ceases to be a series of murders and instead becomes simple, necessary extermination.
Be vigilant.