Now I know everybody has a geek hard-on from seeing those pictures of Ray Park dressed up as Snake-Eyes for the new live-action G.I. Joe movie coming out next year.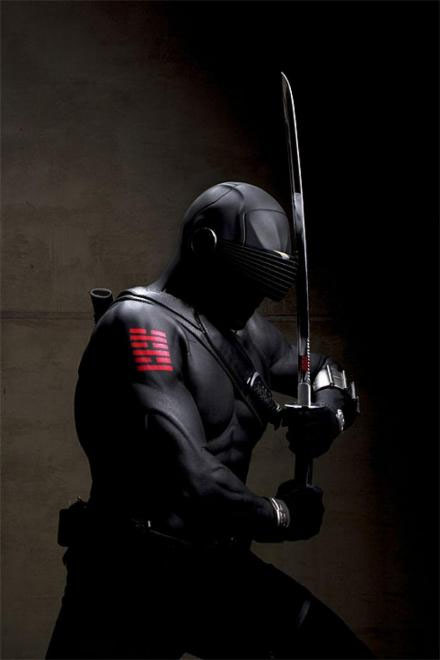 This is understandable, because Snake-Eyes is awesome, one of the very few untarnished, perfect elements of childhood, and these things are rare and grow ever rarer as time passes and Hollywood recycles itself more and more. I mean, Optimus Prime was badly tarnished last year by the terrible
Transformers
movie. (Not ruined, because you can't ruin Optimus Prime
that
easily, not so long as Peter Cullen is providing the voice.)
But Ray Park as Snake-Eyes, while undeniably and obviously the part of the G.I. Joe movie that will rule the most, is unfortunately only one part. I mean, Ray Park as Darth Maul was pretty fucking awesome too, but that doesn't mean Star Wars: The Phantom Menace was particularly good. Just as for every Darth Maul there is a Jar-Jar, so too for every Snake-Eyes there must be a Chuckles, for every Shipwreck a Lt. Falcon, for every Wild Bill a Quick Kick.
Now, looking at the cast list, there are some good choices (Arnold Vosloo as Zartan, Christopher Eccleston as Destro), some interesting ones (Joseph Gordon-Levitt as Cobra Commander? Said "plays the terrorist character in every movie ever" Taghmaoui as Breaker?), some downright weird ones (the guy who played Mr. Eko on Lost as… Heavy Duty, rather than Roadblock or Stalker?), and some entirely predictable ones (Scarlett and the Baroness played by wholly replaceable non-entity actresses, I am shocked I tell you). So far, pretty par for the course.
And then I see it.
Marlon Wayans as Ripcord.
Oh my.
Remember the last time Marlon Wayans was in a movie featuring a property which nerds had been eagerly awaiting to see in live-action form for decades?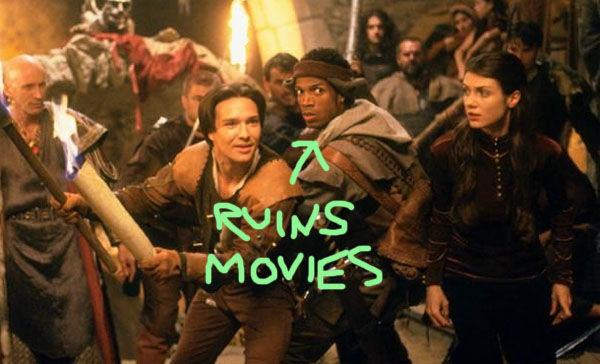 Yeah, I think you remember.