Hannah Llewellyn very kindly emailed me the American Seeds 'shop after I mentioned yesterday that I'd lost it in the great Livejournal burnup, so I felt it only proper to present it here again.
Now, I'd also like to point out that when I lost my Livejournal, with it I lost an Infiniti FX convertible. So if anybody has a spare one of those lying around, you know. For the site.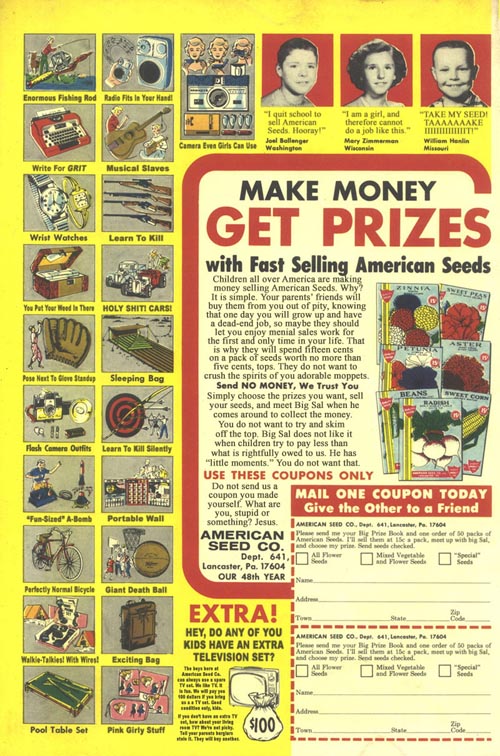 For larger version where the smaller text is legible, click on image.