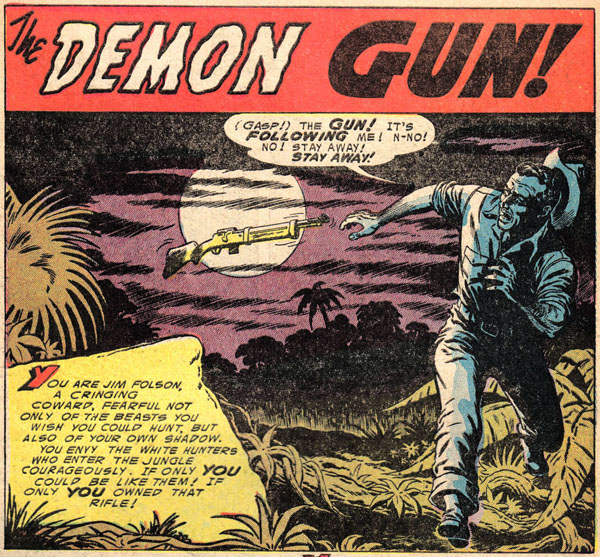 1.) It is kind of pointless to run from a possessed gun. The gun can shoot you faster than you can run.
2.) Guns don't kill people – demon guns kill cowards.
3.) If you have a fey moustache, it is your own damn fault if a possessed weapon kills you, Mr. Nancy Boy.
4.) There is no sentence fragment so ludicrous that it cannot become a Golden Age comic's story title by giving it an appropriately large font and an exclamation mark. "The Elephant… MURDERS!" "The Pink Doily of DEATH!" Et cetera.
5.) Psuedo-realistic sound effects were not invented until 1971.