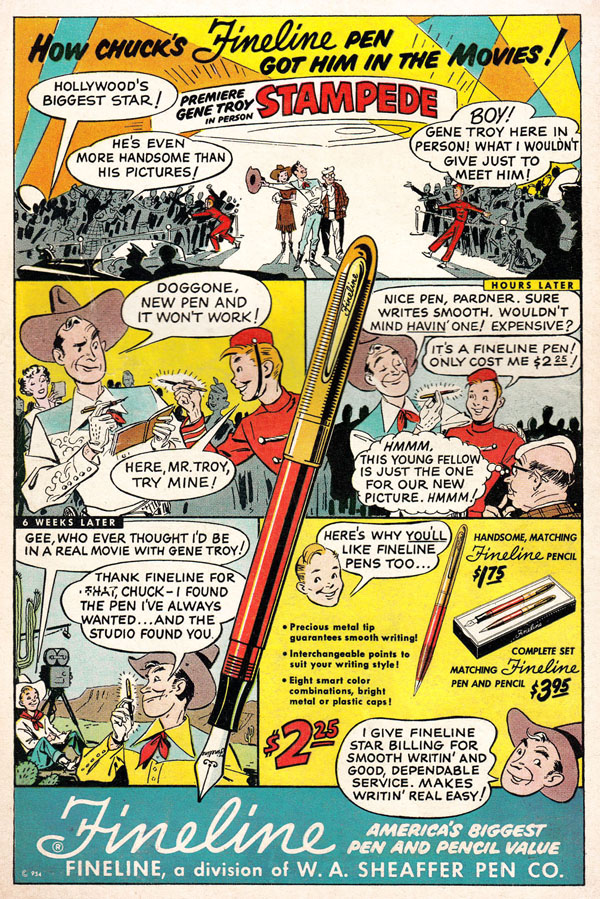 1.) Is it just me, or does the cowboy star look uncannily like George W. Bush?
2.) Who, come to think, is also a fake cowboy.
3.) In the Golden Days of Hollywood, "pen" was a codeword for "heroin."
4.) In 1948, $2.25 was "America's best value" for a pen? I can get a perfectly good pen now for $2.25; maybe not a fancy one, like the Fineline presumably is, but then again, since when do fancy pens advertise on the back of comic books?
5.) So effectively the actual story here is "how Chuck's crazy good luck got him in the movies."