I know you think many of your favorite critically acclaimed comics are original works, but it is my sad duty to inform you that most of them are warmed-over replicas of passionately brilliant works from the Silver Age. It's hard to accept that these creators have so callously and wholly avoided crediting their predecessors for the ideas from which they have made their careers, but these original comics deserve the acclaim of which they have been robbed.
I first discovered these titles going through a bargain bin at a garage sale, as one makes so many comics discoveries. I was shocked by what I discovered.
Be forewarned: if you value your innocence as a comics consumer, do not attempt to view these images. You will only end up being disappointed in your favorite writers.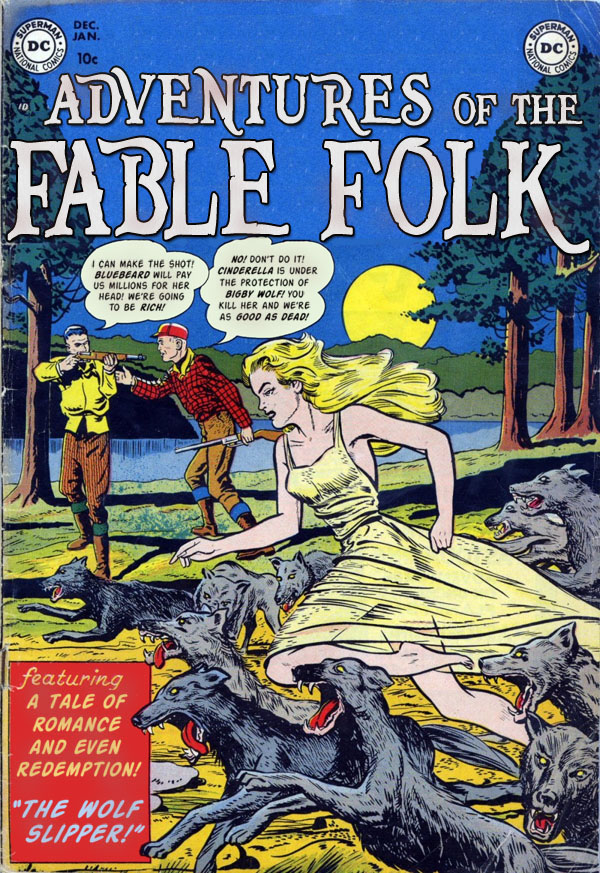 Adventures of the Fable Folk
only ran a mere seventeen issues before being cancelled, but the rampant imagination of writer Horley McLachlan is unparalleled. Bill Willingham lifted entire story arcs from plots that McLachlan resolved in eighteen pages – and satisfactorily, to boot. McLachlan subtly builds a love triangle between Bigby Wolf, Snow White and Cinderella, hinting at bisexual attraction between the respective women in a way that makes one wonder what he would have done with it had he not been forced to work within the social mores of the time. Fascinating if you can pick it up, but difficult to do, as the reason for the comic's modern obscurity is shocking: "Fableheads" were one of the earliest organizers of dedicated-subject conventions, and all 1,245 fans of the comic were killed at the inaugural convention when the roof collapsed. DC immediately cancelled the title and now refuses to admit that it ever existed.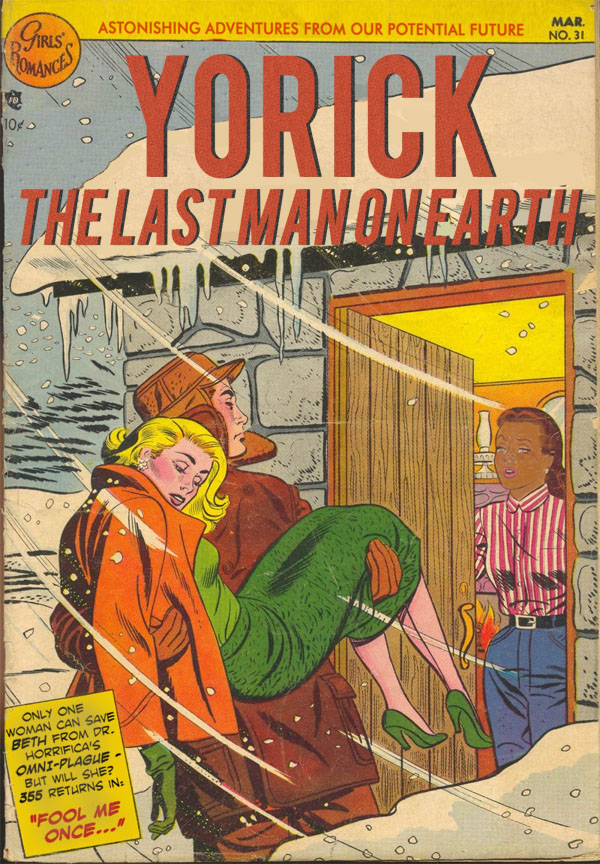 Unsurprisingly, the writer of Yorick, The Last Man On Earth was a woman: Sally Polenti, a trailblazer in the comics field and almost totally unknown today. Her work on Yorick is more soap-opera-ish, perhaps, than Brian K. Vaughan's – but then again, she also doesn't have any of those Trivial Pursuit factoids Vaughan seems compelled to insert into any and all narratives he writes. And if you thought Vaughan's depiction of the longing between 355 and Yorick was hot – well, Polenti's positively smolders. Plus, mad scientists in just about every issue. Girls Romance Comics went out of business in 1958, and most of its writers went into television writing, explaining why it's now a footnote in comics history. Highly recommended.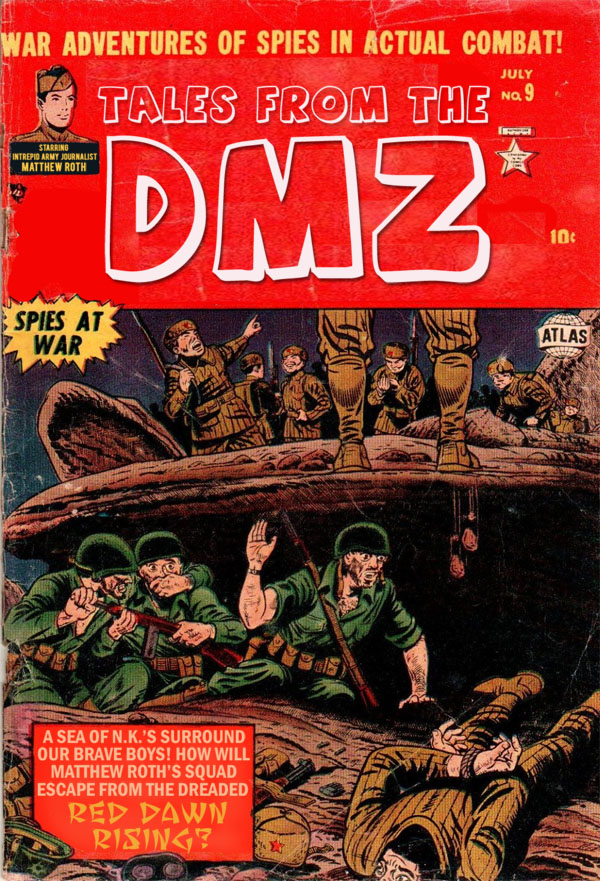 An early Robert Kanigher war comic, before he really started to cut loose on the joyous weirdness that came to become a trademark of his career at DC. Kanigher's work here is still crazy, mind you, but it's an eerie sort of plausible craziness, especially in light of what we now know about the weirdness of the completely militarized North Korean society. The issue where Matthew Roth (who never picks up a gun throughout the series) leads his platoon through a field filled with blindfolded North Korean soldiers practicing "alertness exercises" is a highlight. I don't think Marvel got the rights to this, but it doesn't matter in any case, considering that the Army censored this title and seized all copies of it they could find. If you find an issue, hold onto it; they're worth a lot.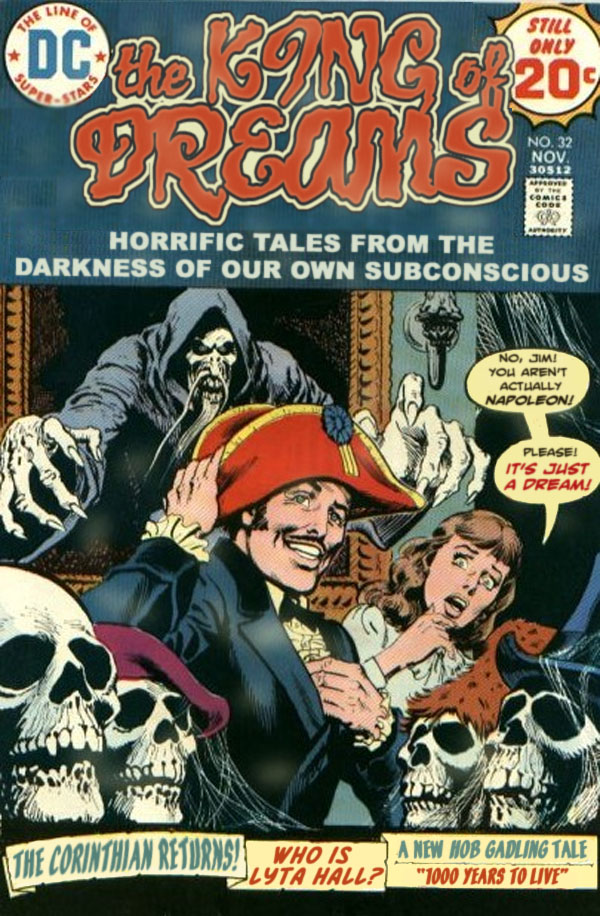 This early-70s DC horror comic lasted a mere five issues before being scrapped, ostensibly to avoid competition with Kirby's The Sandman. Every issue featured a Hob Gadling backup story. Mervyn Pumpkinhead was a cannibal monster introduced in issue #2, and Morpheus himself was more of a dealer out of ironic punishments than an anthropomorphic personification of human beliefs. '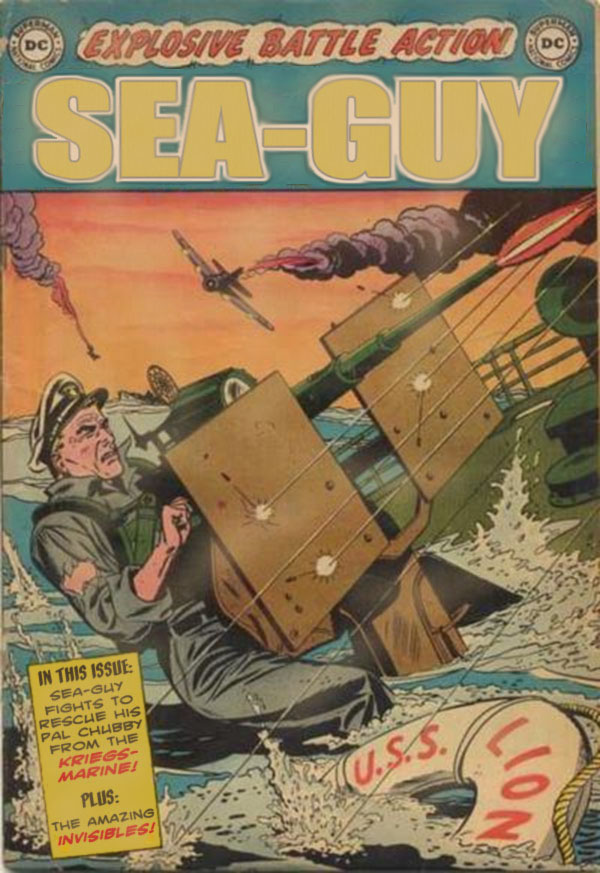 A fairly traditional war comic, but centered around the Navy rather than the Army (as most war comics of the time focused on ground-pounders). Sea-Guy is good, entertaining fun, and fairly straightforward, but never anything less than completely engaging. The "Invisibles" referred to on the cover were the book's backup strip: a team of elite frogmen infiltrators. They also explain the book's disappearance – DC wanted to make sure that the emerging Sea Devils property faced no competition from its other comics.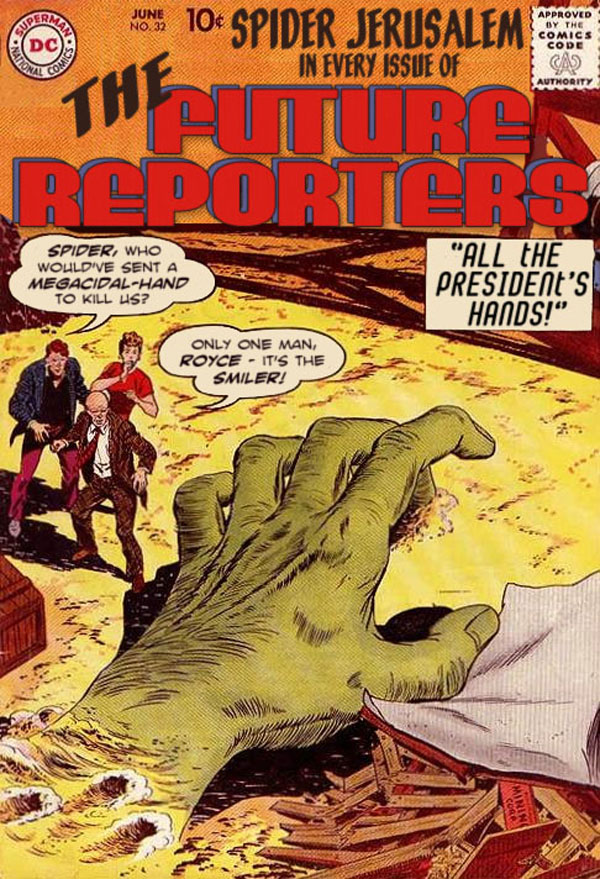 Originally this comic was simply entitled The Future Reporters, but along the way one of the supporting characters became more and more popular. Two issues after this one, it was retitled Spider Jerusalem and the Future Reporters, and then five issues after that it simply became Spider Jerusalem and remained that way for another two years. The reason it faded into obscurity? A nasty lawsuit initiated by Steve Ditko combined with a weird distribution scheme meant that this title was only printed in Morocco. But it sold very well there.