Now that Mitt Romney is the Republicanc candidate for president in all but name, the nation turns to consider his nominee for Vice-President. Who should fill the role? There are, of course, many possibilities.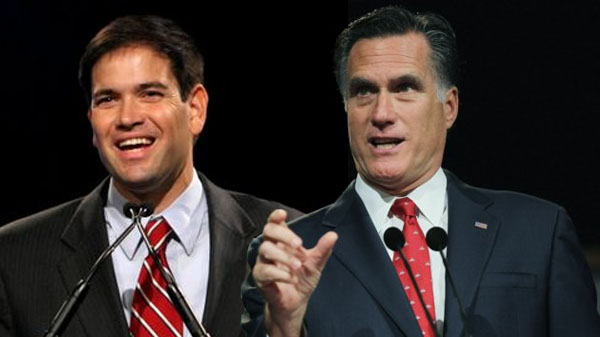 Senator Marco Rubio
PROS:
– Shores up the conservative base
– Extremely telegenic
– Guarantees that at least a half-dozen Hispanic people will vote for Mitt Romney
CONS:
– Problematic backstory
– Far-right positions potentially alienating to centrists
– Does not appear to, like, know a lot of things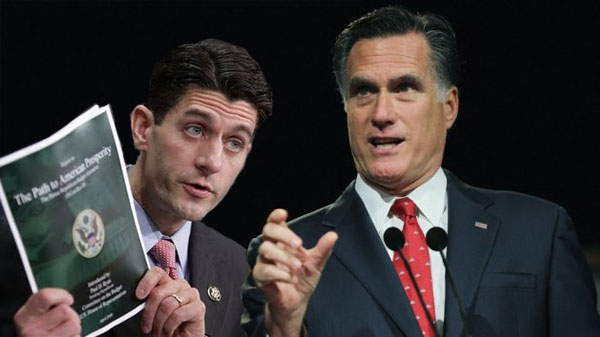 Representative Paul Ryan
PROS:
– Young and energetic
– Beloved by media types who enjoy that he makes right-wing economic theory seem reasonable and practical in a Mr. Rogers Repossesses Your House sort of way
– Really good at holding up charts, graphs, or anything made of paper
CONS:
– Kind of emphasizes how rich Mitt Romney really is
– Gets pissy whenever anybody points out that his budget plan will make poor people eat dog food even though dog food these days is healthy and good for you
– Two words: death stare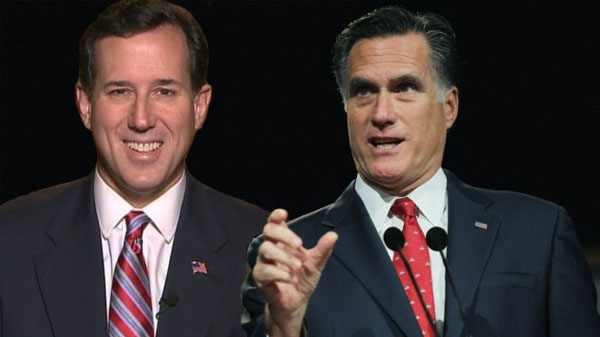 Rick Santorum
PROS:
– Is white and male, which helps with white male people and also people who like sweater-vests
– Would really piss off Dan Savage, and the base likes that
– Would give Andy Samberg many more opportunities to work on his lousy Santorum impression
CONS:
– Unpopular in his home state of Pennsylvania
– Religious extremism is kind of creepy
– Is a giant fucking asshole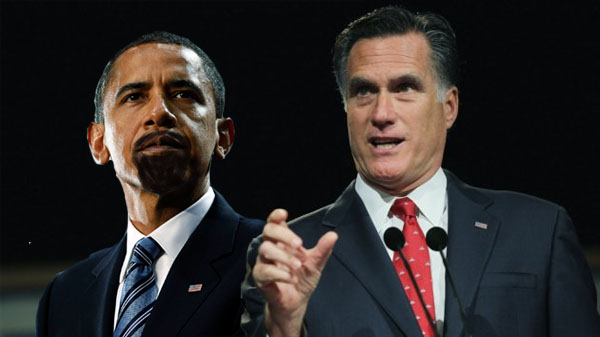 Kcarab Amabo, The Mirror Universe Barack Obama
PROS:
– Combines Barack Obama's charisma with the soul-destroying ruthless drive for power necessary to thrive in the modern GOP
– Proven track record of leadership in the Mirror Universe, which still totally exists and has not collapsed into a singularity due to Presidential science experiments that went against God Himself
– Has memorized all of the Evil Overlord List and in fact has added entries of his own, mostly about singularities
CONS:
– Birth certificate may lead some to believe he is actually Yrrab Oreteos, a citizen of Aisenodni, rather than a full-blooded Nacirema
– All the backwards spelling will eventually get on people's nerves
– You don't want to put someone more talented than you in the #2 spot, Mitt Romney, even if he is evil and ambitious
– Horrifying fascination with gravitational anomalies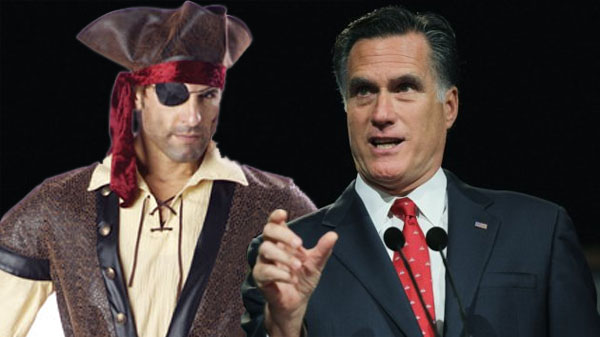 A Sexy Pirate
PROS:
– Sexy
– So sexy
– Women voters will love the sexy
CONS:
– Pirates so 2005
– Constantly calling the US Armed Forces "the ARRRRRRmy" will get old real fast
– Will suggest to corporate America a lack of concern over intellectual property rights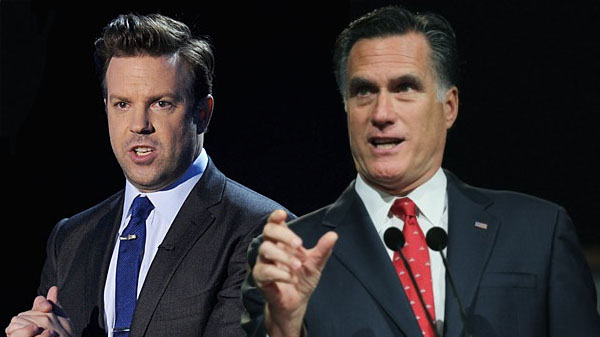 Jason Sudeikis
PROS:
– Would stop Jason Sudeikis from impersonating Mitt Romney
– Much more charming than Mitt Romney
– Captures vital "people who still think Saturday Night Live is cool" demographic
CONS:
– Hollywood elite
– Sudeikis' Romney impersonation more likeable than Mitt Romney and its loss may hurt the campaign
– Will hurt Romney with those sectors of the Republican base who hate laughter when it is not directed at minorities
Pope Benedict XVI
PROS:
– Puts the whole "Mormon issue" to rest and provides the campaign a clear answer re: separation of church and state
– Catholics will be told to vote Romney/Benedict or be cast into the pits of Hell
– Mitt likes eating fish on Friday already anyhow
CONS:
– Really old – like, "stinky" old
– Likely to cause a religious war of some kind
– Jedi will rise up to support Barack Obama in the general election and the Stormtroopers are not yet ready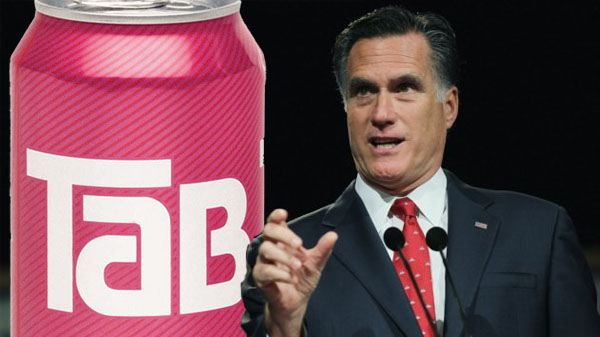 A Giant Novelty Can of Tab
PROS:
– Increases Romney's appeal to 40something women
– Who could have a problem with Tab?
– No calories!
CONS:
– Kind of out of date
– Nobody really likes Tab
– Pink can problematic in the Deep South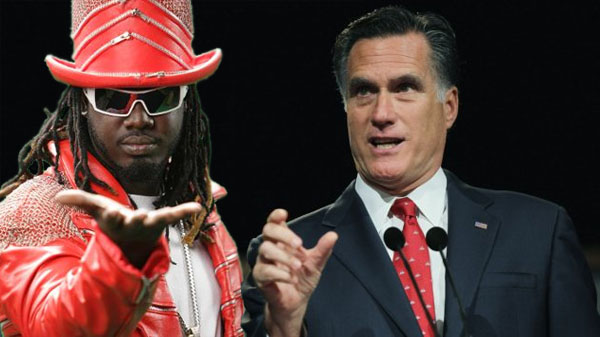 T-Pain
PROS:
– Kind of awesome even though he is killing music as we know it
– Impeccable dresser, will lend sense of style to the campaign
– Wobbly techno-voice could subliminally reassure people who think Romney is already inclined to be shaky on the issues by making wobbliness cool
CONS:
– Well, he's black, for a start
– Association with "hippity-hop" music problematic with GOP base, who only like that sort of music when it is performed ironically by white suburban guys talking about the Founding Fathers
– Mitt Romney will not be able to tell the difference between him and Will.I.Am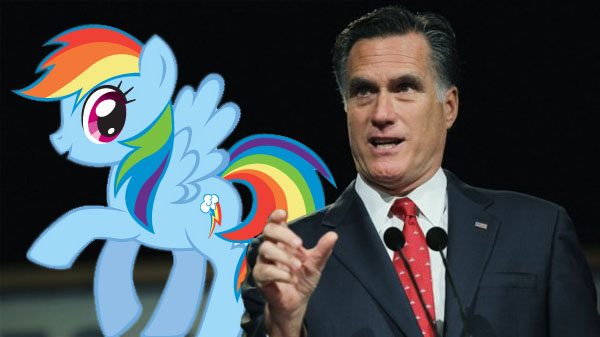 One Of The Ponies From My Little Pony: Friendship Is Magic
PROS:
– Guarantees "brony" vote
– Appeal to younger voters hits Obama in key demographic
– Was cool about a year ago, which for a Republican campaign is amazingly up-to-date
CONS:
– "Brony" vote outnumbered by "we hate bronies" vote
– Republicans traditionally terrified of bright colours
– Seriously, which one is that? We can never remember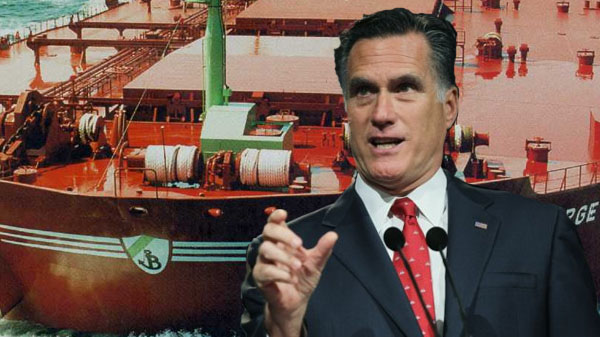 An Oil Tanker
PROS:
– Is very, very big and will impress voters
– Gets all the subtext out of the way
– Like, all of it
CONS:
– Leaky
– May explode
– Sort of a "high risk, high reward" candidate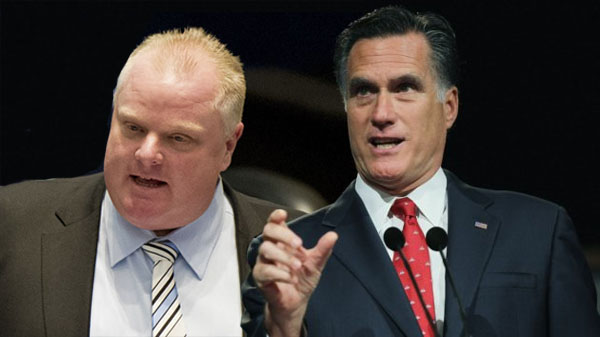 Mayor of Toronto Rob Ford
PROS:
– Is white and male and fat and very conservative – he's like a less-moderate Chris Christie!
– Anti-elitist in all the ways that Republicans like
– Complete disregard for "facts" will work well in debates when his claims of things that are obviously and wildly untrue will confound Joe Biden
CONS:
– None at all
– Seriously
– Please, take him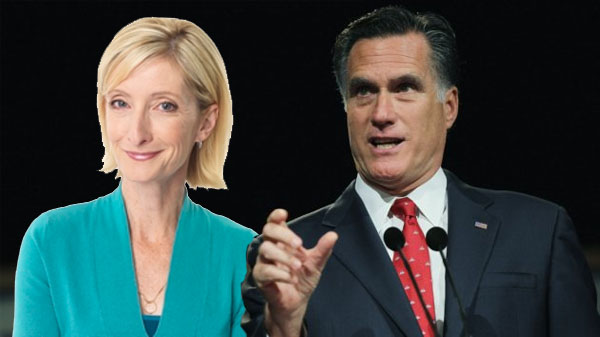 A Woman
PROS:
– Shows that the campaign is open to modern thinking
– May help the campaign win back female voters alienated by the GOP's track record on, well, everything
– Probably will smell better than Mitt Romney
CONS:
– Could potentially wear immodest clothing
– Republicans already tried this once and it didn't so much work that time
– Might get all the other women jealous, because you know how women are, am I right, fellows?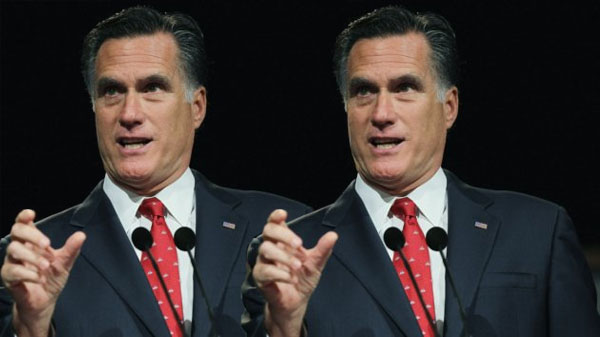 A Clone of Mitt Romney Grown In A Vat
PROS:
– Allows Mitt Romney to take wildly differing positions on any issue simultaneously
CONS:
– Means that there are two of Mitt Romney