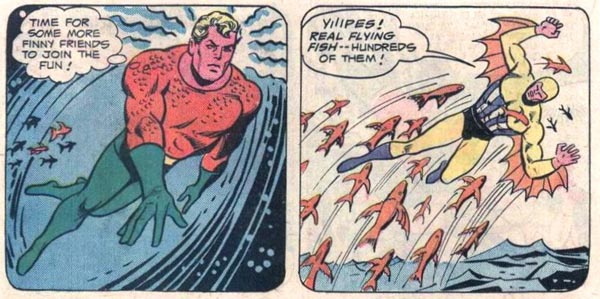 The reason Aquaman – despite having a publishing history that rivals Superman, Batman or the Flash – has such a shitty rogues' gallery is because no self-respecting villain wants to be defeated by being covered in goddamned fish.
I mean, at least Batman only beats the crap out of you.
Image from Super Friends #1.