This is what happens when somebody tells me that something unproven is a certainty and I disagree.
In this case the email in question said "the reason there are so few DC movies is because nobody wants to see anything but batman and maybe superman. wonder woman never gets made because she sucks. green lantern and flash are too complicated, so is justice league. and nothing else would make their money back after they made it. you can't make a movie about elongated man or guys like that."
I disagree, and my argument is thus: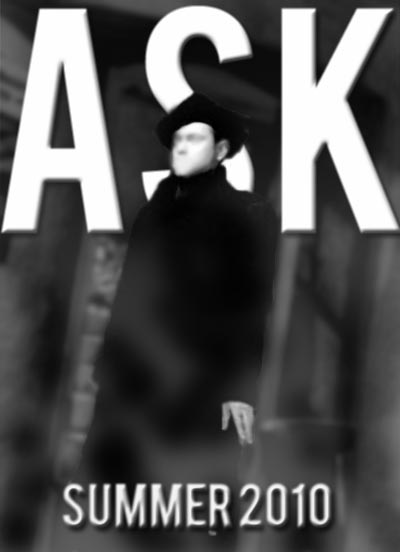 But I am sure that the varied talents of the comics blogospheric fandom (which needs a shorter name – I nominate "the Crunklehood") can make the point even
better.
So my challenge to all of you is thus: better my visual argument. Do up a mock poster for the movie you wish DC would just
make
already. Or Marvel, why not (although given Marvel's releasing schedule I'm pretty sure
Rocket Racer
is on tap for 2012). Photoshop it, draw it, do a Claymation trailer, whatever. Email me your link and I'll put it up here.(Also, a valuable lesson learned: making Question's no-face is
goddamned hard to do.
)