So now that I've officially started law school, I'm expected to start thinking about what sort of legal philosophy I'm going to support.
This is really remarkably easy.
This one.
When in doubt, I believe the only legal tidbits you desperately need to know in order to serve effectively as a dedicated lawyer are all evident in the career of Tenzil "Trust Me, I'm A Senator!" Kem – member of the Legion of Super-Heroes, defeater of Pulsar Stargrave, destroyer of the Miracle Machine, three-time winner of the Bismollian Mita-Yum Toxic Baking Championship, voted "5817th Most Sexy Humanoid" by Playfem magazine and, lest we forget, an actual honest to god lawyer person.And what is the Kem school of legal thought?
1.) International Law Is Easer Than You Think It Is.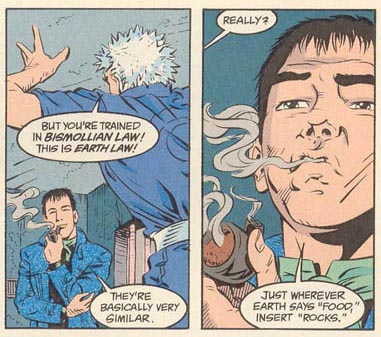 2.) Always Have Your Court Strategy Thought Out Ahead Of Time.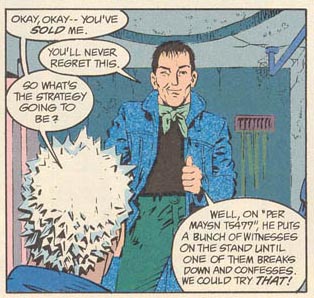 3.) Exclaim! With Exclamation Marks! And Point At People! And Always Make Sure Everything You Say Makes Your Client Look Less Guilty!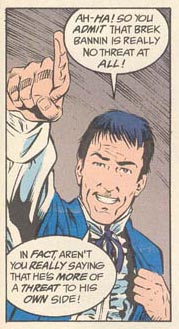 4.) When In Doubt, Go With The Insanity Defense.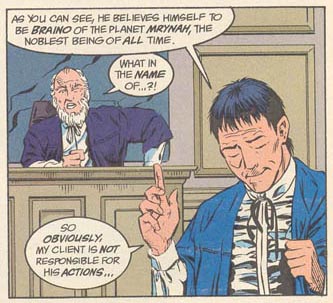 5.) When The Insanity Defense Doesn't Work, Trick The Evil Judge!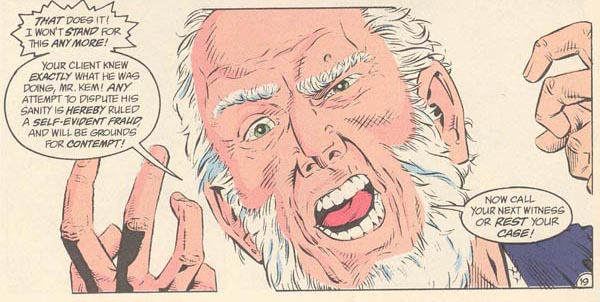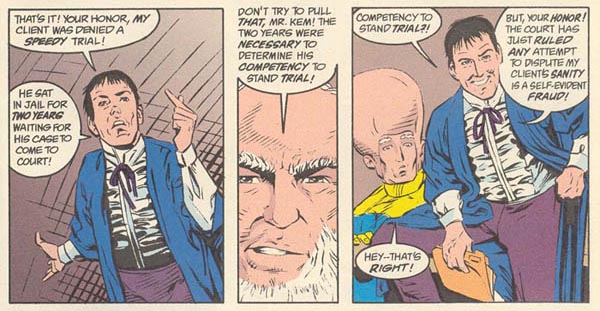 and most importantly
6.) Lawyers Get Maaaaaaaad Booty.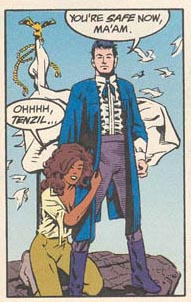 How can I go wrong?