Look. I know it's not your fault that DC's direct-to-DVD movies have been largely mediocre thus far, but come on:
Wonder Woman should not have a face that looks kind of like a horse.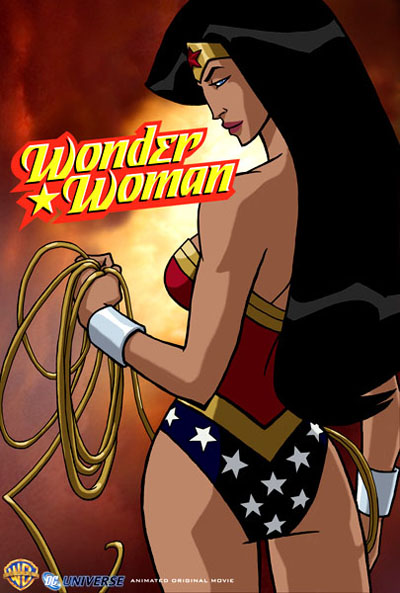 I mean, it is Wonder Woman, she's supposed to be an athletic paragon of female beauty and stuff. She should not look like a horse. Really, you could put together a list of what not to do when drawing Wonder Woman, and right at the top there would be "make her look like a horse."
And if you have to make her look like a horse, couldn't she at least look like a really nice horse, rather than… this?
I'm just saying. Nobody wants to buy Wonder Horseface.