1.) Be Tougher Than The Toughies And Smarter Than The Smarties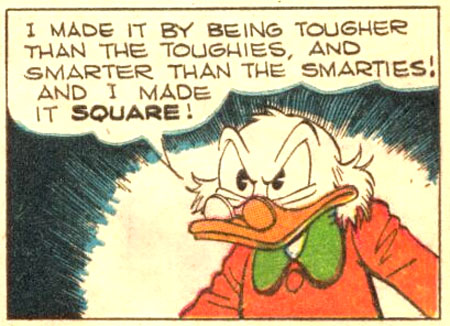 2.) Criminals Are Very Concerned About The Law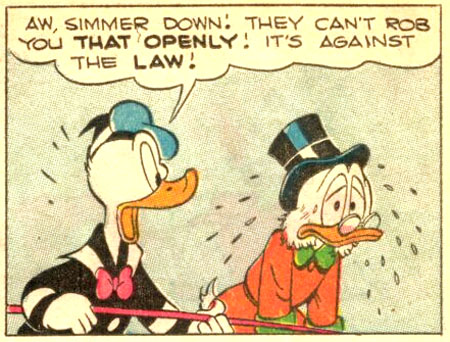 3.) Dam Technology Is An Ever-Advancing Arms Race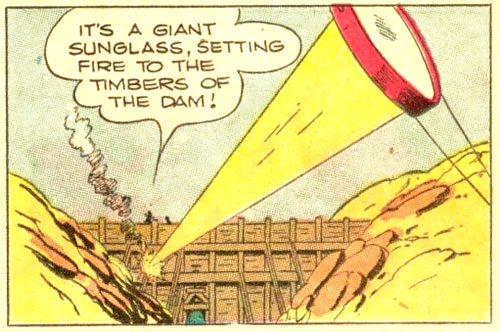 4.) When In Doubt, Barter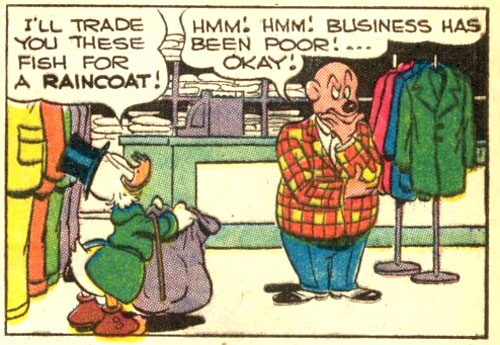 5.) Australia Has A Lot Of Precious Metal Just Lying Around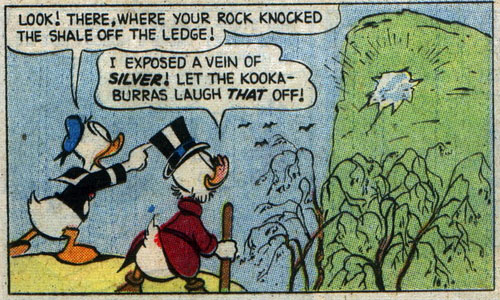 6.) Watches Are Overrated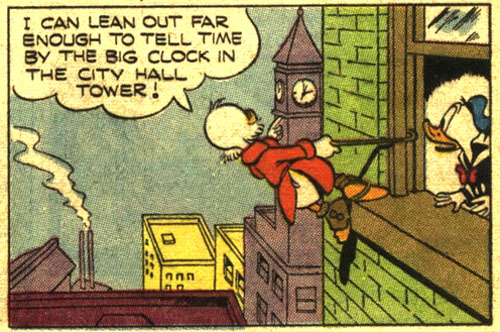 7.) The Junior Woodchucks' Guide Book Is Never, Ever Wrong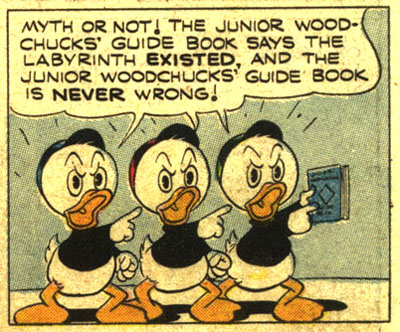 8.) And Surprisingly Comprehensive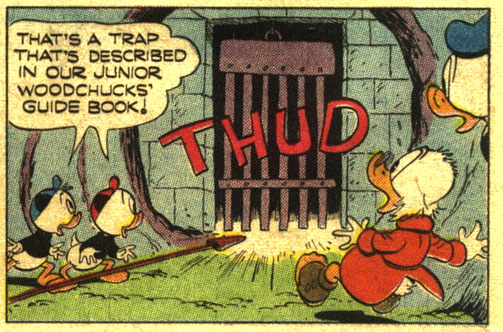 9.) No, We Mean It: Comprehensive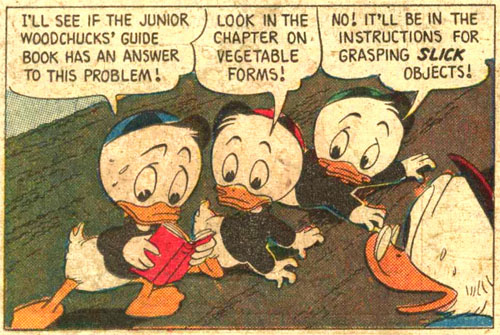 10.) Fish Hate Horseradish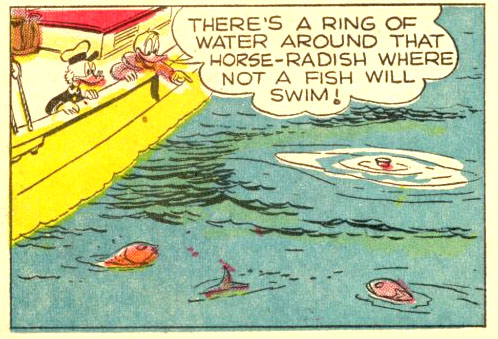 11.) Positive Inducement Works Better Than Torture When Questioning Captives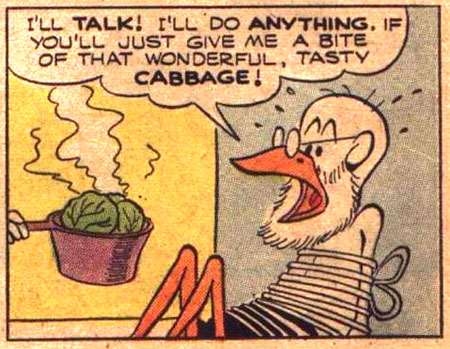 12.) Bushels Of Nuggets In Baskets Of Woven Gold!
13.) Free-Market Economics Can Ruin Even The Most Innocent Of People

14.) All Professors Everywhere Wear Mortarboards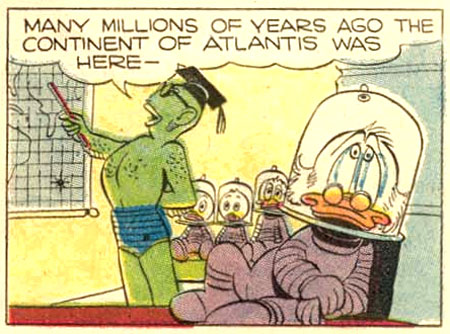 15.) Epic Pie Fights Are Only Prevented By Judicious Use Of The Mutually Assured Destruction Theory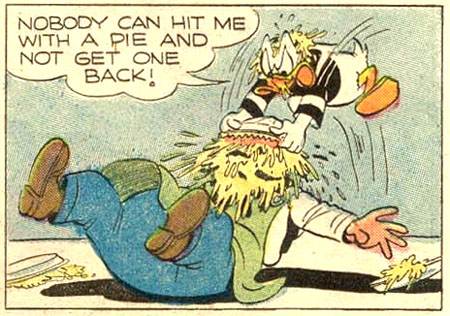 16.) Cops Are Surprisingly Cool About Their Personal Space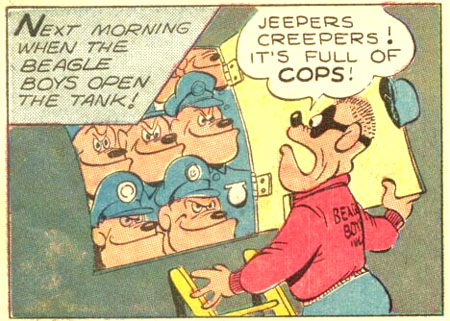 17.) A Store Bereft Of Labels? Why, That's Worse Than Setting The Whole Place On Fire!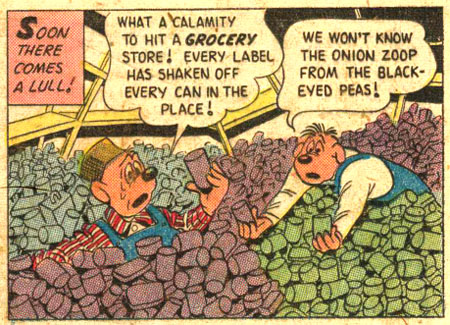 18.) Rocks Do Not Wear Neckties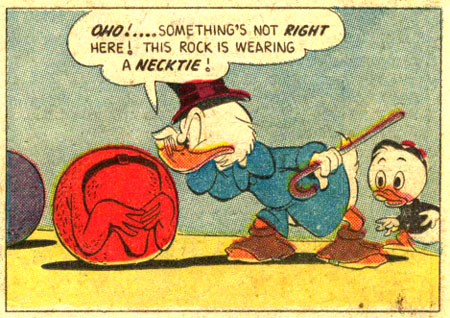 19.) Unless They Are Living Rock-People Things, Then It's Cool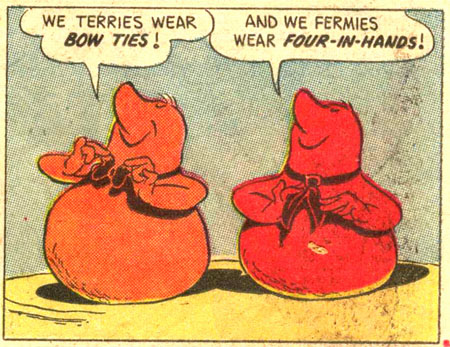 20.) Carl Barks Waxed Philosophic On Occasion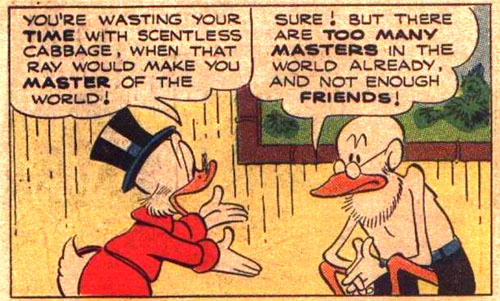 21.) Sometimes From Humble Beginnings Are Mighty Story Elements Created