Some stupid human has gone and injured themselves on a mountain! Whatever will they do? Perhaps they need the aid of a St. Bernard!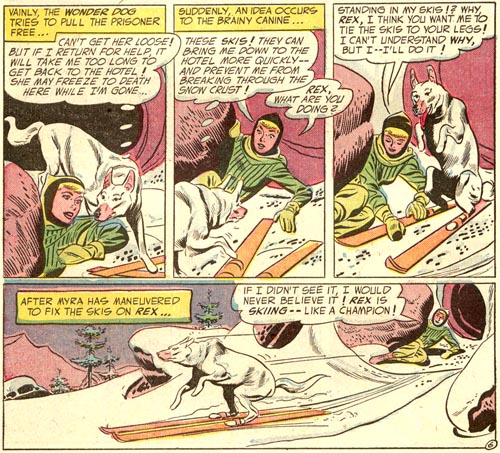 No, of course they don't need no crap-ass St. Bernard. St. Bernards are for suckers. If you're smart, you get the help of Rex the motherfucking Wonder Dog.
BONUS: Rex demonstrates his mad aerial skills.