I know predicting future fashions is never easy (really, I should at some point devote a post to the endless lineup of incredibly terrible civilian clothing in Legion of Super-Heroes over the years. – suffice it to say that the future? Is caftans), but if you end up with a future-military where plumed and/or finned helms are back in fashion, something has gone sharply wrong with your design sense.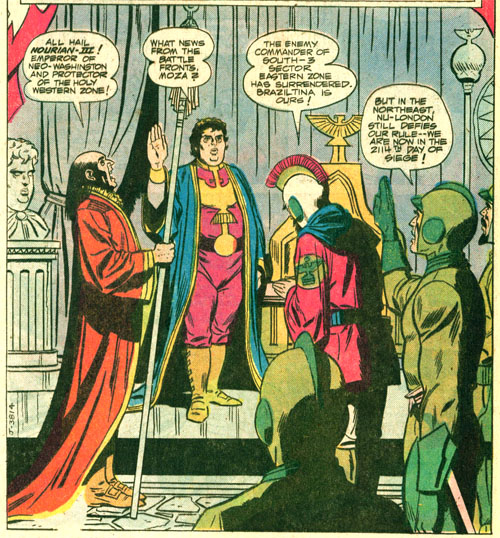 From Weird War Tales #57.
For the record, this story ends when the emperor is driven insane by a plague-harmonica of his own creation.
I can't believe I just wrote that sentence. But there you go. Weird War Tales is like that; the only way this could be more weirdly-warrish is if somehow it was revealed at the end that vampires were somehow to blame. Or, alternately, Space Hitler.