I am a big fan of dedicated-character convention sketchbooks, and last year – the first year I really had enough disposable income to start a proper con sketchbook – I decided to get a couple of dedicated-character sketchbooks going. These are taken from the first of my two sketchbooks, and it features one of my favoritest characters ever: Brainiac Five of the Legion of Super-Heroes.
So here are my collected Brainiac Five sketches, as of today: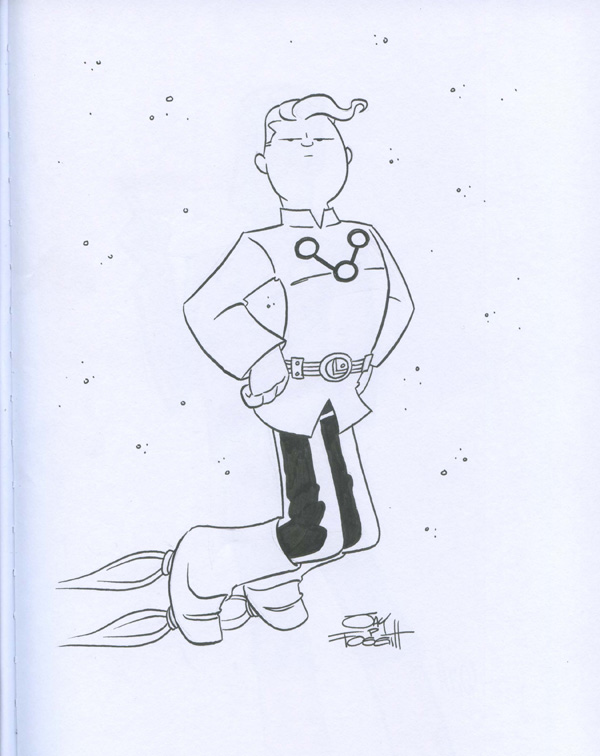 Art by Jay Fosgitt.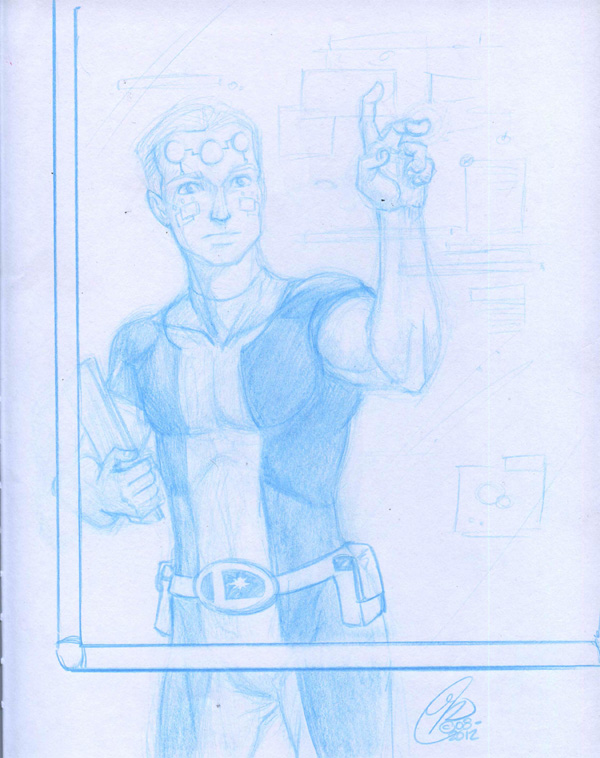 Art by Karine Charlebois.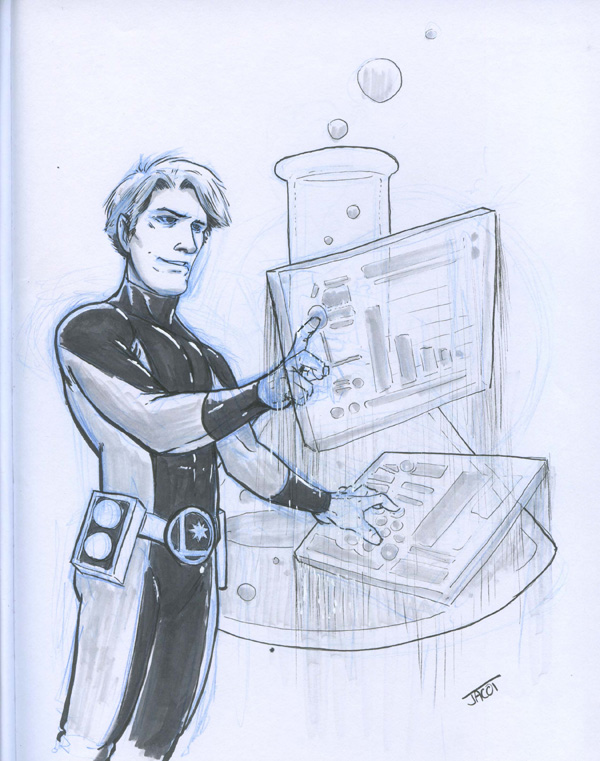 Art by Jay Jacot.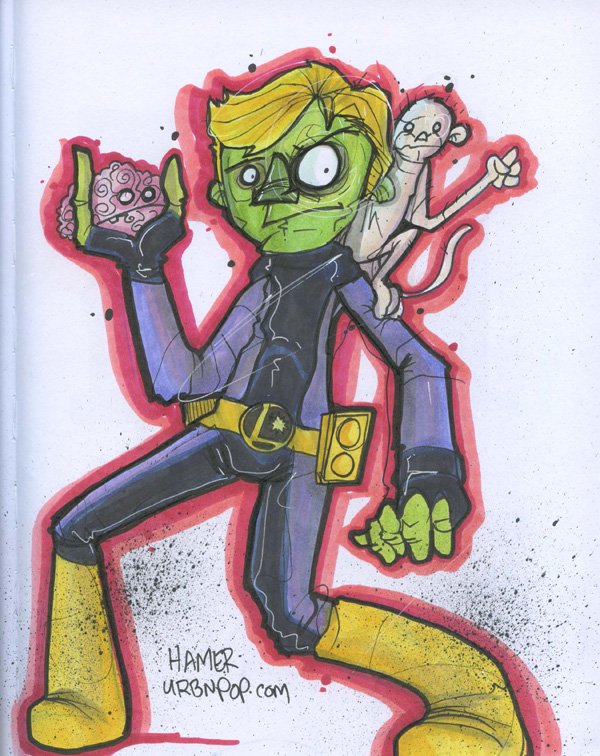 Art by Chris Hamer.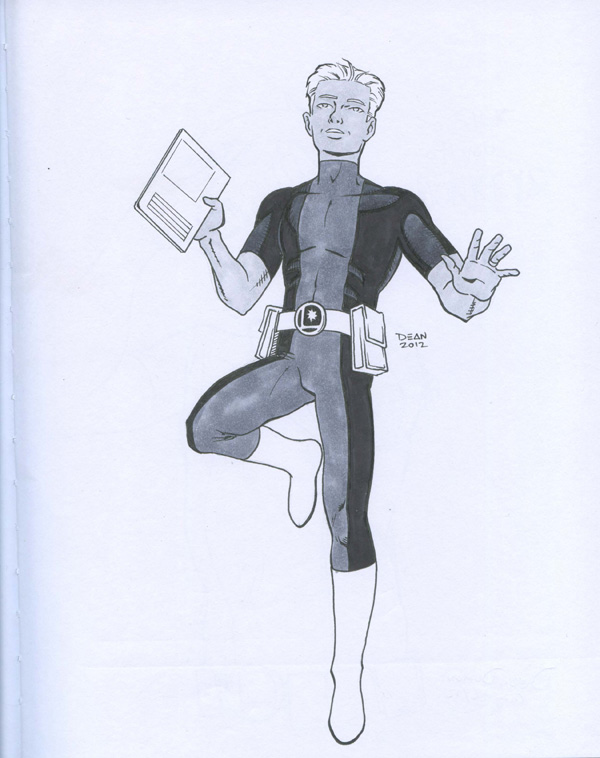 Art by Dean Dumont. (Haven't been able to find a webpage for him. If anybody can point me to one, it would be appreciated.)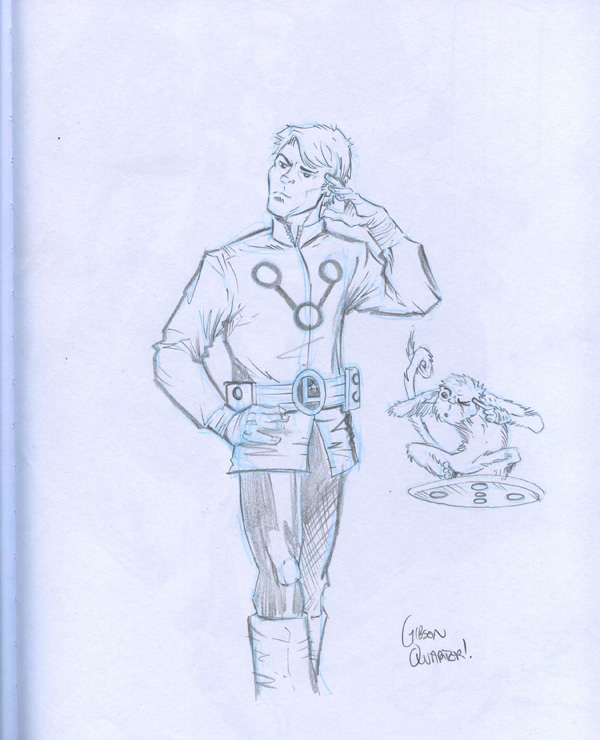 Art by Gibson Quarter.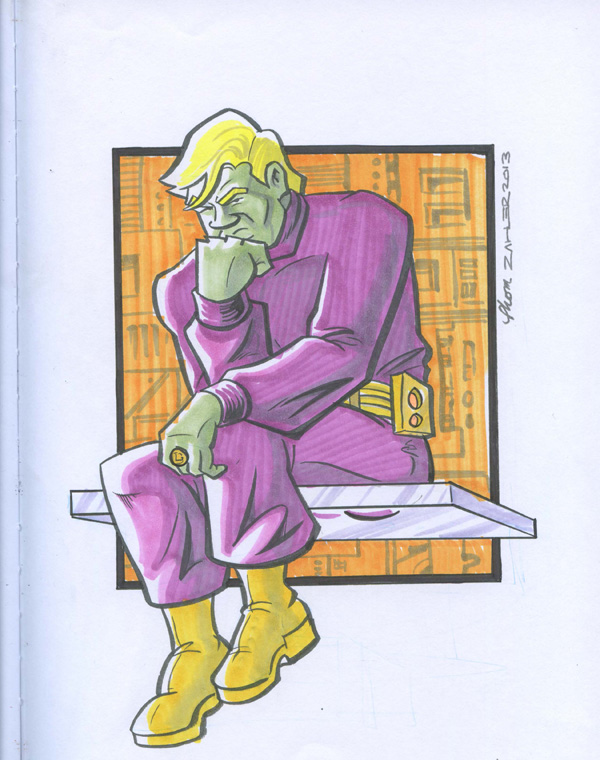 Art by Thom Zahler.
Art by Ty Templeton.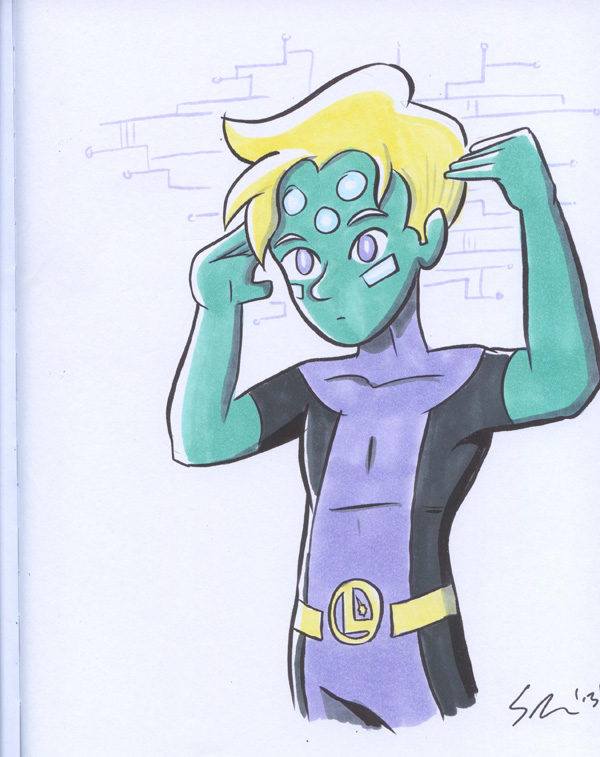 Art by Sam Logan.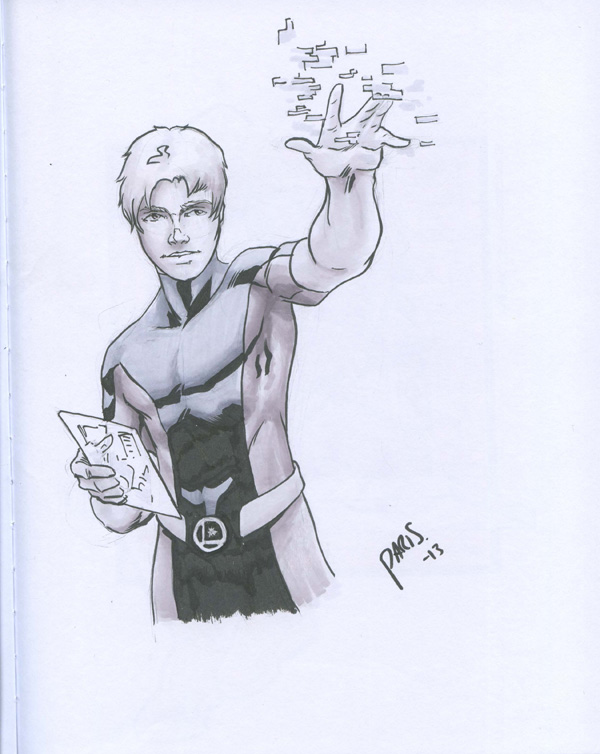 Art by Paris Alleyne.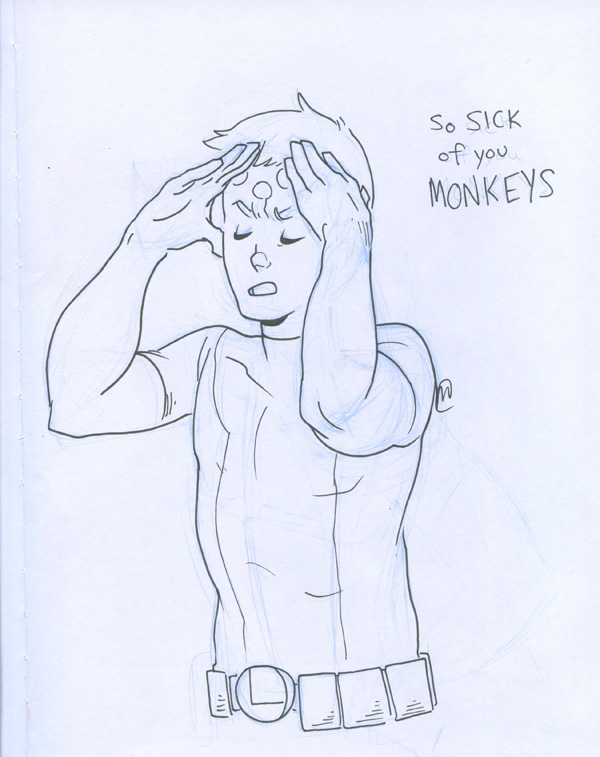 (I don't know who did this! I got it done last year, and they gave me their card, and I lost their card before I could write down their info in my book! Can anybody help me find this person? Did you draw this? let me know.)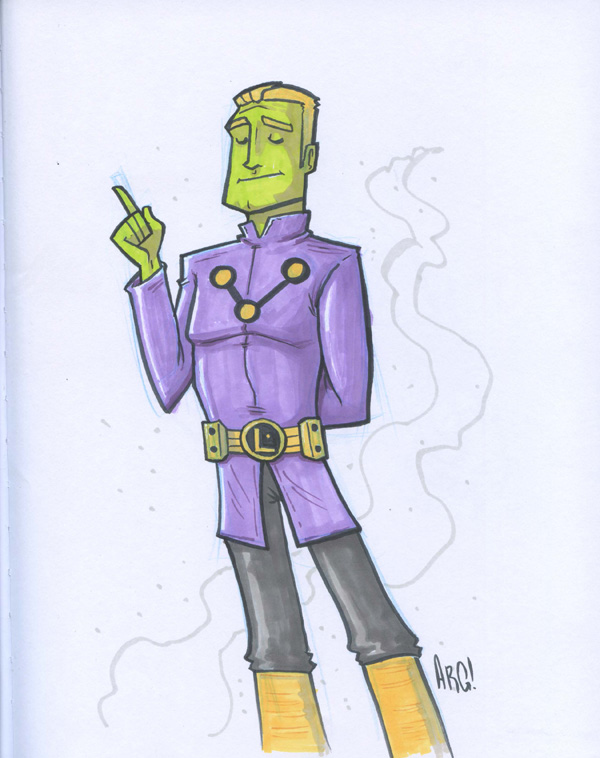 Art by Andrew Gregoire.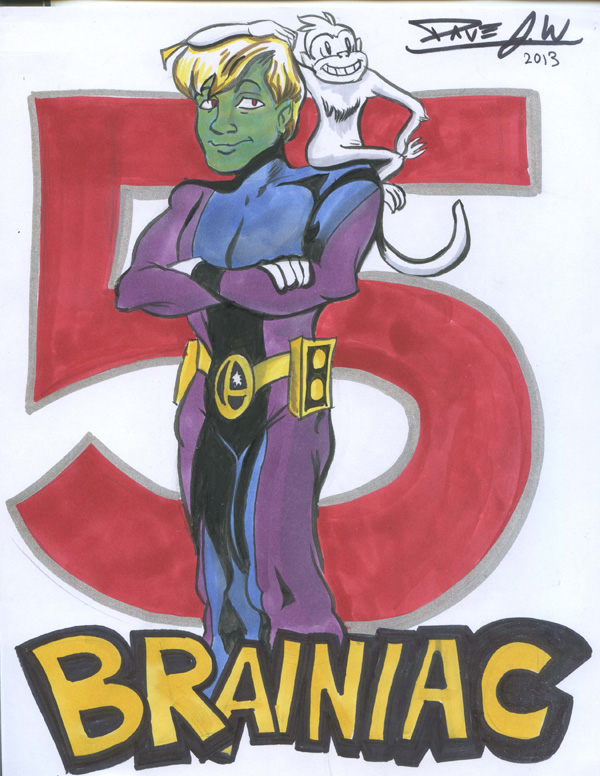 Art by Dave J. Woodward.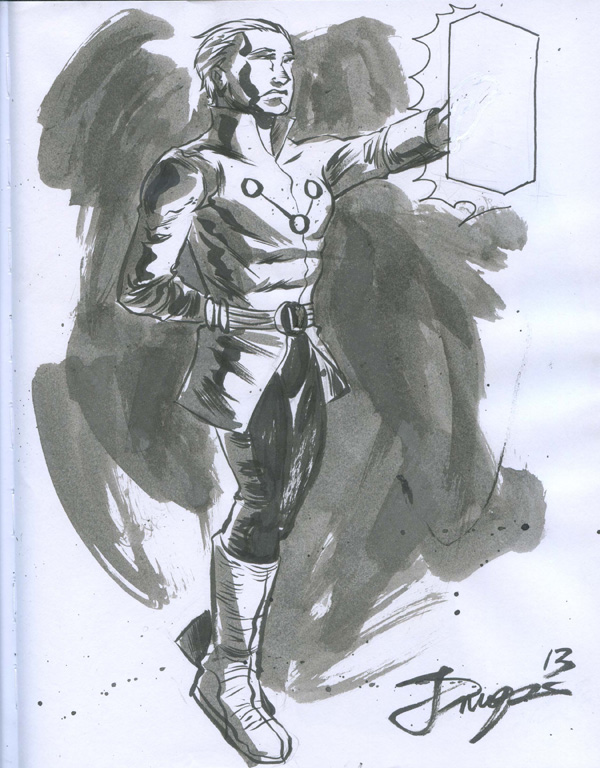 Art by Te'Shawn Dwyer.