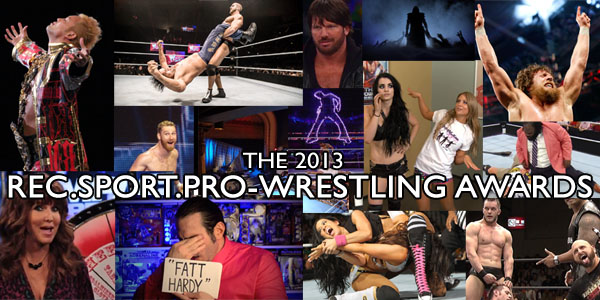 Voting is now open for the 2013 rec.sport.pro-wrestling Awards. You can vote HERE.
Following the nominations period, we have compiled all of the nominations into pulldown menus to make voting faster and easier (since the pulldown menus should include most, if not all, of the most popular candidates for each award), while still allowing for write-in votes for those who don't see their favorite choices as nominees. The result is a vastly streamlined voting process.
We've also used TECHNOLOGY to let you save your ballot and return to it later, if need be. Finally, we've also given fans the opportunity to include their own commentary on their voting choices for each award or just The State of Wrestling in General in 2013.
The deadline for entering votes in is February 14, 2014.