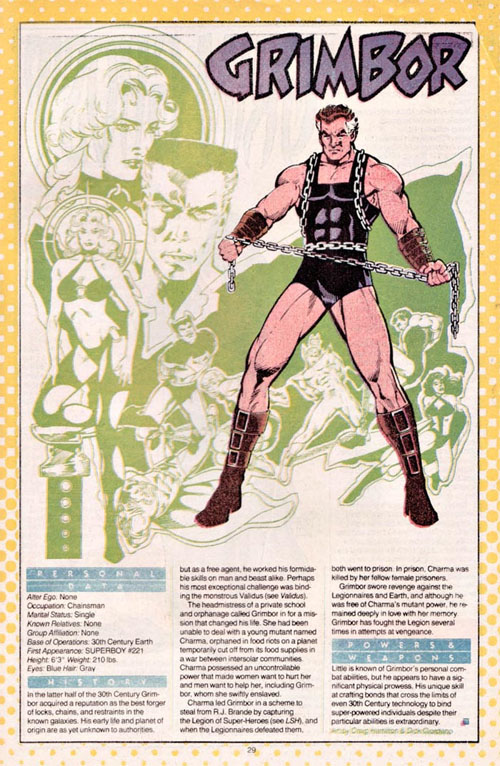 "Fear me, Legionnaires! I am your doom! For mine is the power of ultimate bondage!
I see that your taut, sinewy muscles struggle against my cosmo-restraints! But your struggle is futile. Even as solitary beads of sweat inevitably roll down your lean, firm stomachs, so is your continued imprisonment within my clutches inevitable! There is no safeword you can utter that shall free you, Legionnaires! The 30th century belongs to Grimbor the Chainsman!
For Cosmic Boy, chains of invulnerable ceramic! For Element Lad, ropes of solid, untransmutable energy! For Colossal Boy and Shrinking Violet, size-changing proton-bonds! For Chameleon Boy, shape-adaptive manacles! For Dawnstar, Tyborian wing-shackles! For Mon-El, links of superdense Zarnium, laced with lead! For Karate Kid – well, for Karate Kid I just have regular old chains, to be honest, but they will do the job! There is no Legionnaire that Grimbor cannot entangle!
Within my confines, Legionnaires, you are vulnerable! And within my confines – which imprison, but do not harm, at least not without prior consent – you shall ultimately submit to the authority of Grimbor! Only through submission shall you be freed!"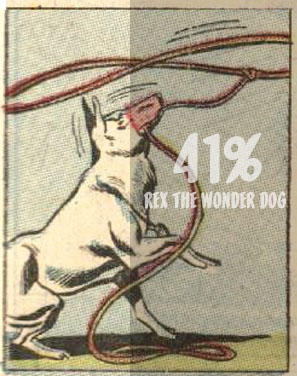 The early 70s were a different time.