(Hello to all of John Rogers' close personal friends and relations. My, but there are quite a lot of you.)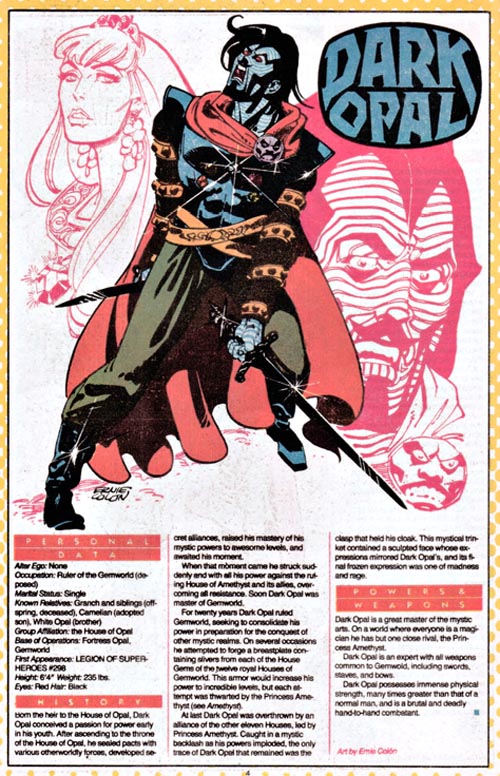 People nowadays look back at Amethyst: Princess of Gemworld and can't help but wonder what people were thinking. Nowadays the concept of an ongoing fantasy comics series targeting young girls seems like the sort of thing that makes DC editorial go "hsssst!" and then cower in the darkness. "Catering to different demographicsss.. it burns us, precious, it burrrrrns."
But here's the rub: Amethyst was actually pretty goddamned good for what it was, namely an all-ages fantasy epic. It had perfectly acceptable writing and gorgeous art by Ernie Colon, and a fully realized world that was imaginative and unlike "our" world to an extent that made it fresh and exciting. Twelve houses based on birthstones? A world where everybody uses magic and where the laws of physics don't necessarily apply? It was pretty wicked awesome, doing a lot of what the Harry Potter books did, and long before J.K. Rowling was telling people about how she came up with Harry Potter when she was broke in a cafe somewhere.
It begs the question why there hasn't been a relaunch or reboot. Can you imagine Neil Gaiman getting his hands on this? Admittedly, Amethyst showed up briefly in Infinite Crisis – but that, much like just about everything to do with Infinite Crisis, was something of a bad idea. (Actually pretty much everything to do with DC trying to integrate Gemworld into the DC Universe proper was kind of a bad idea. Turning Gemworld into Zerox, the Sorcerer's Planet? Bad idea. Making Amethyst a Lord of Order? Bad idea. It's your classic case of square peg into dork-shaped hole.)
Of course, to have a great fantasy epic you need a great villain, and Amethyst had one – Dark Opal, one of the truly great fantasy comics badasses of all time. (You know he's evil because he put "Dark" in front of his name. That's just classy. He advertises his evilness. Dr. Doom would approve.) And… just look at him, will you? That is fucking awesome visual design right there. That is a villain who will fuck your shit up. It is obvious just from that artwork that Dark Opal is not only a magician but knows how to cut you to pieces with a sword (which he does). Plus he has crazy tattoos and blue skin and an amulet that mirrors his facial expressions. That is some awesomely fucked up shit right there.
Dark Opal is like an evil version of Valda. (Who not coincidentally was also drawn by Ernie Colon. Man, Ernie Colon was so great.) Sometimes you just see a character and you know: this guy is just waiting to be wicked cool once again.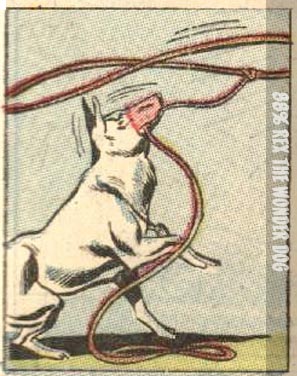 (No, I'm not going to write "30 Reasons Why I Should Write Gemworld.")
Top comment: Man, I love how *stabby* he looks. Bad guys just aren't stabby-looking enough these days. — Cookie McCool