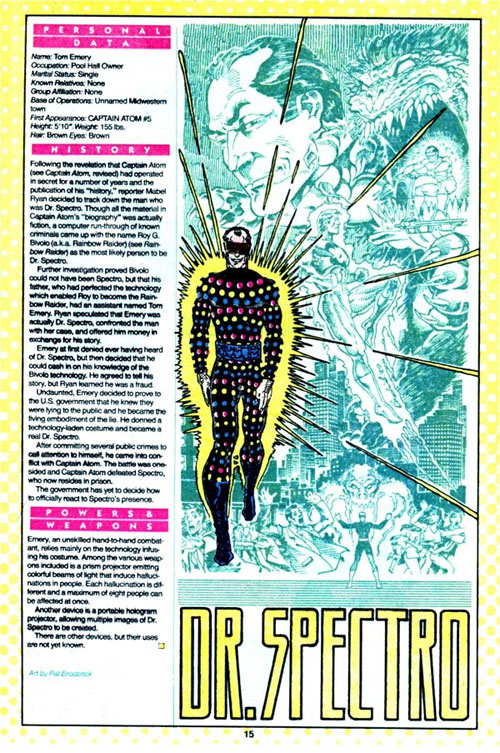 Any discussion of Dr. Spectro…
…no, sorry, I'll start again. When considering Dr. Spec…
sorry… uh… Dr. Spectro is worth talking about because…
…OH GOD HE LOOKS LIKE A FUCKING DISCO BALL.
That is his superpower. He is a walking disco ball. He uses bright lights to confound and hypnotize his enemies. And that's all he can do. The entry takes pains to point out that he is completely useless in a fight beyond being a walking disco ball of evil.
You know what this means? Daredevil doesn't even have to try hard to beat him. Lucky thing Daredevil's a universe or three to the left, but even so.
There are a lot of DC supervillains like this, who are technical geniuses but can't throw a punch to save their asses. You'd think at some point some of them might figure, "hey, maybe one day I'll have to fight Batman. Maybe it would be good to last more than three seconds against him."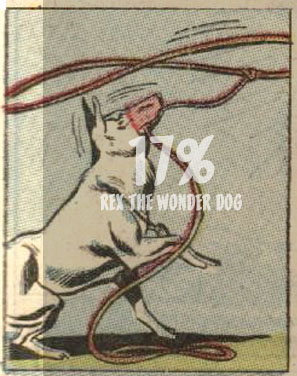 I want to make more fun of Dr. Spectro, but I'm pretty sure he died in an issue of some comic John Ostrander wrote. He sort of has that feeling about him. "Yep, this guy's gonna die in an issue of Suicide Squad." It just seems cruel to pick on him, even if he does have the fucking ugliest costume of all time.