Hoo boy.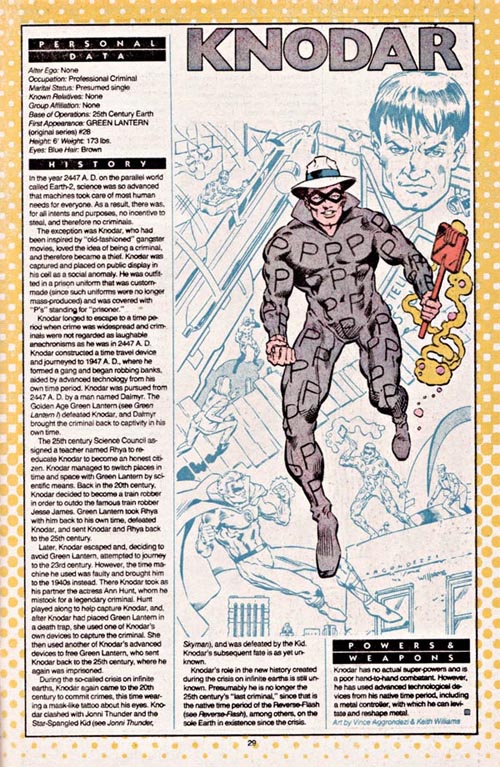 All right, look – I want to start out by saying that Knodar has a cool concept. "Man from a utopian future who wants to reinvent crime" is pretty neat on all sorts of levels, and could really work itself into an awesome story very easily. The base idea behind Knodar can be used in all sorts of ways; he can be a demented genius coming back to the time he should have been born in, or a naive jackass who is to real criminals as cosplayers are to anime characters. Hell, he can be both at once. That's pretty wild.
But… jeez, just look at him, will you?
I get that it's not his fault, per se, that he wears a skintight leotard with the letter "P" all over it. After all, in the future they don't make prison clothes any more because they don't have prisons. (Of course, it looks like in the future they haven't forgotten to make people look really goddamned stupid, though.) But why does he keep wearing it when he comes back to our time? Get a nice suit or something, Knodar. Or bring along a robotic mecha exoskeleton. (I refuse to believe that in a utopian future there are no robotic mecha exoskeletons you couldn't borrow.)
And then there's his weapon. Yes, it can manipulate metal. That's great, Knodar. That's just great. It's Magneto-on-a-stick. That's a pretty decent weapon. Except it looks like a space-spatula. Or the spatula the Silver Surfer might use. ("To me, my fried eggs!") Come on, it doesn't matter what it actually does, when Knodar points it at you you're going to laugh.
There's such a good storytelling device here. It just needs refinement. Like, really badly does it need refinement.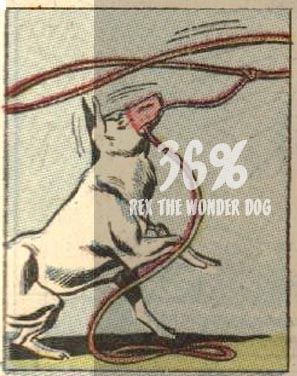 But put him in a nice suit and give him a better sort of weapon (hint: it should not look like a spatula), and that rating will jump up right quick, I tell you what.