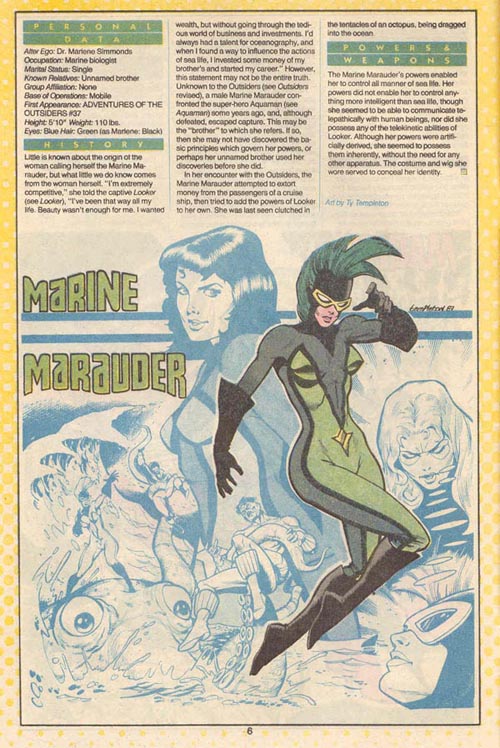 Once upon a time, there was Aquaman. And comics fans looked down upon Aquaman, and they saw that he was Good.
Well, not good exactly, but tolerable. In that way that, like, Poindexter from Revenge of the Nerds was tolerably entertaining. Sure, Poindexter wasn't Lewis or Anthony Edwards or Booger or Takashi or the gay black guy, but when he was onscreen, you didn't actively hate him. Like you hated Ogre. Oooooh, how we all hated Ogre! Until he became a good guy in the sequel. Or like how we hated Ted McGinley's smug jock, until in the third movie (yes, there was a third movie, and a fourth! They even got James Cromwell to come back for the fourth movie? Why? Blackmail!) when we found out that secretly he liked using MS Office.
I am getting away from my point here, which is that although Poindexter was not particularly compelling or anything as characters go, it was funny when his crotch went up and down of its own accord. And then he played electric violin and that was pretty cool.
Anyhow, Aquaman is like the Poindexter of the DC universe. He is not a nerd or anything (he will kick your ass underwater and sometimes his hand is a hook, and do you want to gamble that you get him on a no-hook day? I thought not), but there is no large group of Aquafans desperately demanding the return of Topo as the aquatic equivalent of a furry or anything like that. (Although we did in fact get that.) People just say "huh, Aquaman, all right then."
I am still getting away from my point here, which really has little to do with Aquaman per se because this is about the Marine Marauder. Who is kind of like Aquaman, but with breasts because she is a woman person. And, interestingly – according to her writeup, anyhow – a lazy one, too! Because it looks like she didn't invent her powers (talking to fish – sorry, "commanding sealife"), but instead stole them from her brother, who was also the Marine Marauder, although presumably not one with breasts. (Unless he is out of shape.) You would think that a Who's Who writeup would try to explain these things more definitively, wouldn't you? I mean, I bet if you touched Roy Thomas with this issue, he would start to burn upon contact, just because it's so vague.
(Geoff Johns, meanwhile, would become compelled to explain how the Marine Marauder fits into his 328957-part History Of Everything In The DC Universe Ever.)
But I like Marine Marauder. Because she is a girl who decided, from an early age, that she wanted to be rich without doing any work, and so chose the obvious path of becoming a marine biologist and then using fish to rob cruise ships. I'm sorry, but any girl who decides upon that on a life path has to be insane in bed, and as we all know, the only reasonable capacity for judging the value of a female fictional character is how good she would be in the sack. (Especially when her costume essentially consists of arrows pointing at her erogenous zones.) Hence: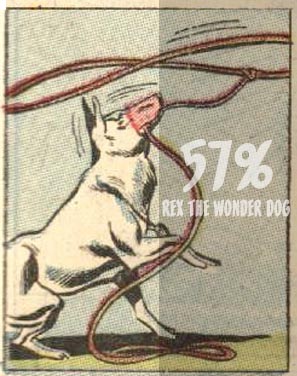 Also she has a nice costume, and pretty hair. Why does her costume have a mohawk on it when she has nice hair? That doesn't make sense. Someone get her a personal shopper.