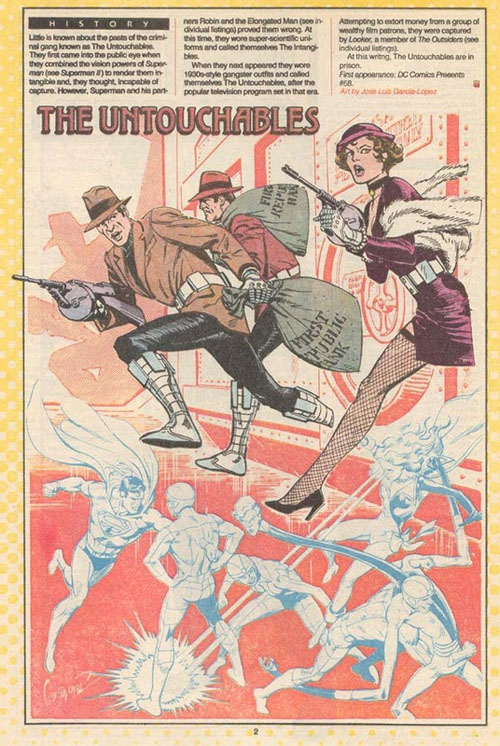 Sometimes you don't hit that sweet spot right off the bat. Such is the case here with the Untouchables, who were originally known as the "Intangibles," and who wore super-spacey-futurey outfits. This made them generic and boring, which is not where you want to go with a supervillainous team of Kitty Pryde wannabes.
And so the Intangibles went into DCU limbo for a long time, no doubt making snide fourth-wall-breaking references alongside Merryman, until some genius writer took a look at the concept and respun it. Hey, what's another word for "intangible"? Well, "untouchable." And waiiiiiit a minute…
And there you have it. Brilliant revision of a mediocre concept, done almost entirely out of a sense of style. Phasing gangsters with a dual-meaning name. It's exactly what comics should be. Which is why I'm pretty sure we've never seen them since. (Heck, Karl Kesel reused the phasing villain concept when he created Loophole in Adventures of Superman. The Untouchables should sue! Or, since they are villains, shoot him. With phase-proof bullets.)
Sometimes you just have to stand back and admire simple creative elegance. This is one such time.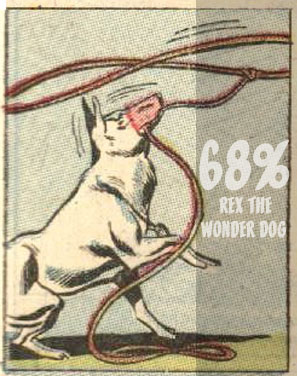 Ah, yes.