Sometimes this column is difficult, because a concept is so sublimely wonderful. These are rare moments, but true ones, ones to be savoured.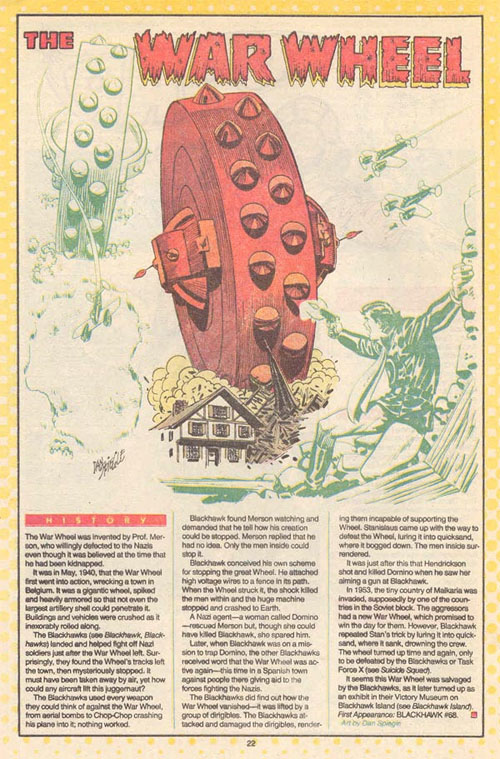 Do I really need to explain how fantastic this is?
First off, it is a giant wheel. We all remember the brief villainous stint of Big Wheel in the Spider-Man comics fondly – he was the one who drove his wheel-like attack vehicle into the river and drowned because he was an idiot. But his giant attack wheel was nifty. Now take Big Wheel and multiply his novelty value by about ten million percent. That is the War Wheel. The Nazis did not fuck around when it came to war machinery in real life; therefore, comic book Nazis would obviously have to come up with even crazier shit.
It is a wheel made for warring. The War Wheel is eleventy stories high. It has spiked teeth, just in case its massive weight wasn't enough to provide grip. Its axle provides a natural mounting point for machine gun nests. It is made of solid Holycrappium, the toughest element known to mad science, and it is powered by an occult fusion engine running on a million gallons of baby blood. Hitler used it to conquer Denmark all by itself, which is why now, in the DC universe, Danish people shit themselves whenever they see a unicycle.
The War Wheel knows no pity, no mercy, no fear. (Because it is a wheel.) IT WILL CRUSH YOU.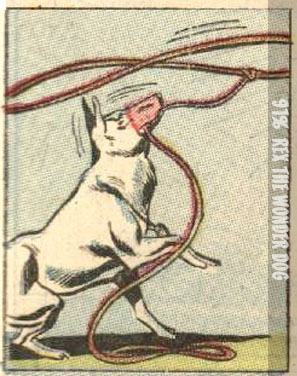 Totally deserved. You know this.
Top comment: The War Wheel turns when all the Nazis inside lean to the right or left. — Bill Reed