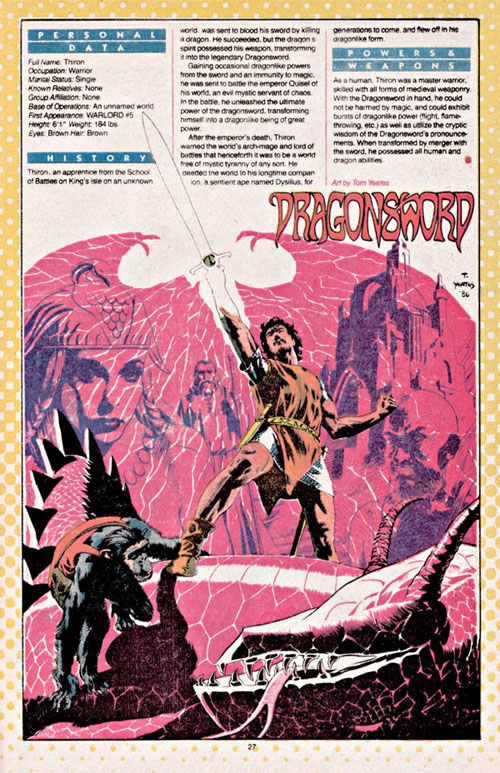 Dragonsword is kind of weird. I mean, it starts out as a perfectly standard fantasy epic: apprentice tasked to go slay a dragon, apprentice slays dragon, sword becomes magic dragon-blade that gives him dragon-powers, and eventually heroic dragon-blade wielder must fight against evil emperor with transform-into-a-dragon power.
See, that's fine. That makes sense. What doesn't make sense is the ending:
He defeats the emperor, then tells everybody "no more evil emperors!" and to make sure of this, he leaves, putting his talking chimpanzee buddy in charge of everything.
Now, if I were going to make sure that my fantasy world would never be plagued by tyranny ever again, here are a list of the top ways I would do it.
1.) Not leave, but instead stay, find myself a nice bit of mountaintop, occasionally eat a sheep, and roast any potential tyrant to death.
2.) Leave, but first establish a representative form of democratic government.
3.) Leave, but first roast everybody so that nobody can ever be tyrant again. (AKA "the literalist approach.")
And so on. But seriously – a talking chimpanzee? That's this guy's plan for preventing tyranny forever? After all, unless I'm missing something it's not an immortal talking chimpanzee, so all tyranny has to do is wait thirty years or so and hey, time to be tyrants! And even during the chimpanzee's lifetime, it's not like the chimpanzee has any special powers other than the ability to talk. What's stopping the potential tyrants of the world from just killing the chimpanzee and taking over? The chimpanzee's ability to talk about how much he loves bananas?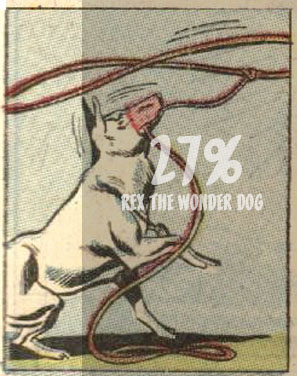 And another thing, what's to stop the chimpanzee from becoming a tyrant, anyway? Have you ever read about chimps? They're pack animals, and once you get past the mental image of them driving a truck and being a cute sidekick, it turns out that they actually really mean little fuckers who will rip your head off if you look at them the wrong way.
Man, Dragonsword did not think this thing through.
Top comment: Sheesh. You people are so quickly dismissive. Have you READ the Talking Chimp King's 19 Point Plan to end Poverty and Secure National Safety? Its fucking genius man! — LurkerWithout