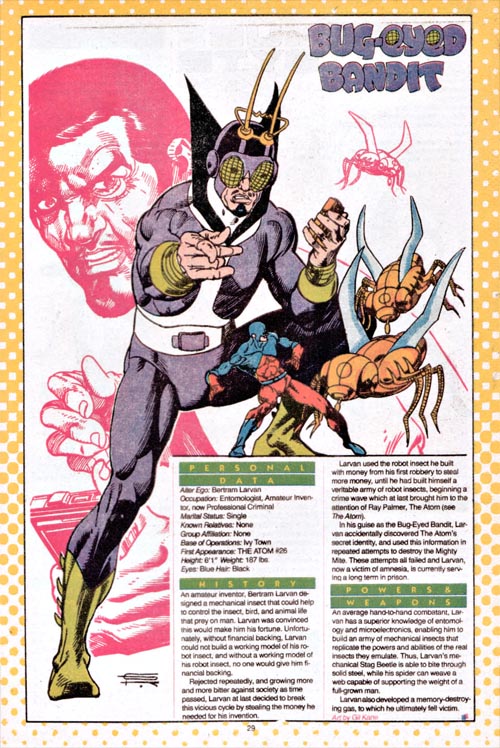 BEEP
You have forty-seven new messages.
BEEP
"Lucy? It's Bertram. I know I've been kind of busy lately, and I know you were all on me to get a job, so I've been thinking – maybe I should become a professional criminal? I mean, I'm already an entomologist. That's kind of like being a professional criminal, because I study cockroaches. Get back to me. I want your opinion on this."
BEEP
"Lucy, Bertram again. Now, I know I could go about this the honest way and work at your father's car wash for fifteen years to build up the money to build my robotic insect prototypes, but I want you to know that I'm thinking about us when I say I can't do that. I mean, come on, Lucy. Our kids are going to need a real role model in their life, and you can't do that working at the freaking car wash, you know? I – call me back, passing under a bridge…"
BEEP
"Yeah, it's Bert. Look, robotic pest control will eliminate pesticides as an industry. They're green! And think of the security applications. The patents are all mine. I mean, they're all ours. We just need to seed it a bit. You see where I'm going with this, right?"
BEEP
"Lucy, does purple go with acid green? The tailor is saying they go together, but I think he just wants to offload extra fabric he doesn't want. Get back to me ASAP on this one."
BEEP
"I did the math and it'll only take six, uh, you know, "jobs." Tops. The first two build the robots for the last four, and if half of those robots survive we have enough prototypes for corporate demonstration purposes. The rest of the seed money goes toward buying a house in Denver and maybe a trip to Tahiti. Just you and me. How's that sound?"
BEEP
"Got your note. "Bug-Eyed Bandit" doesn't really sing to me as a name. Where's all your stuff?"
BEEP
"Okay, now I get that the note was actually an insult. Look, just call me back, okay? We really need to talk. I don't like "Bug-Eyed Bandit," but if you need me to use it, I can be flexible."
BEEP
"Dammit, Lucy, this is just classless. Your friends won't tell me where you are, you don't return my calls… all I want is to talk. Also, I want my universal remote back. You know the buttons on the TV don't work properly and I haven't seen Letterman all week because the channel is stuck on ABC. Why would you even take the remote, anyway?"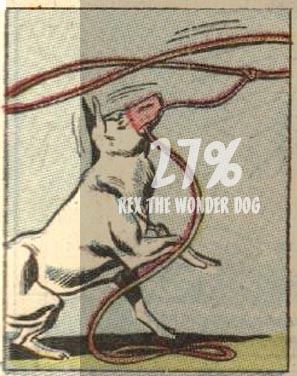 Top comment: Here's a question….why do so many dangerously unstable individuals have degrees in science in Comicbookland?
Yes, yes….in our world too, but Oppenheimer never turned himself into a bat on a whim. — Marvinmartian