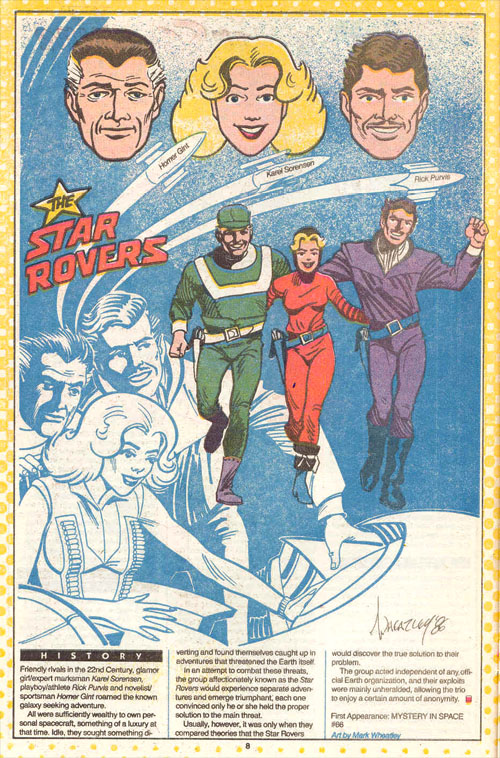 The Star Rovers struck an early blow for alternative lifestyles in comics.
See how Karel cheerfully grasps both Rick and Homer's asses? This self-described "glamor girl" is in charge. You can tell by the look on her face. That is the face of a woman in total control, who understands and recognizes her power, and likes that she does. Nothing, she thinks – nay, she knows – is finer than the ass-cheek of a starfaring man who knows his place. Firm yet fleshy, that's the ticket.
See how Rick is confident in his obviously bisexual swagger. As he sashays through the stars, seeing everything sapient – and a few choice lifeforms that technically aren't – as something to nail, he is nothing less than the galactic predecessor of The Todd. Except Rick gets much, much more ass than The Todd. But what do you expect? He's a playboy and an athlete. He's filled every orifice he's found in every sector of the galaxy.
And Homer – well, Homer's getting on in years, so he's really just grateful for whatever tender moments he can get.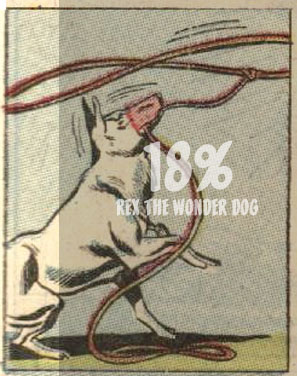 And if you think I'm going too far with this, I'd suggest you read Twilight, Howard Chaykin's re-imagining of the classic DC space comics – because really, I'm fairly conservative by comparison.
Top comment: I have read too many "re-imaginings" to ever be optimistic about another one. And Chaykin is not the man to change my mind. — Greg Morrow