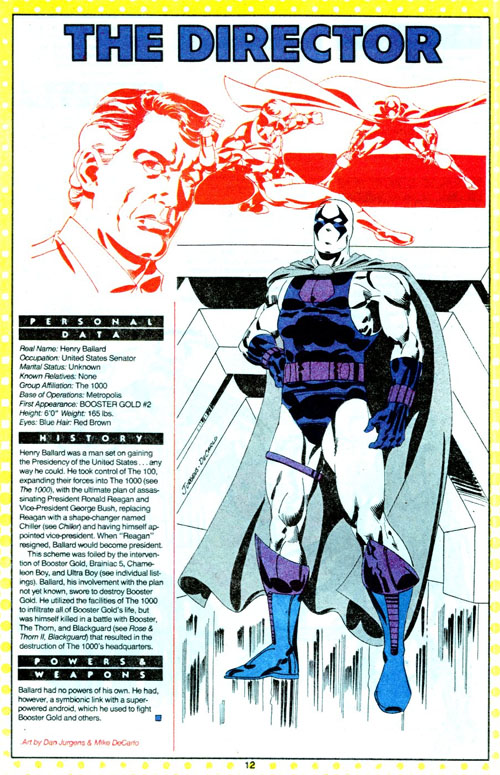 QUICK QUIZ: You are a billionaire American businessman turned Senator, enormously charismatic and vitally important in your country. You wish to become President of the United States. Do you:
A) leverage your personal wealth and popularity in the Senate to run for President, using your money strategically to create an unstoppable electoral campaign, targeting swing states with large cash outlays in the form of advertising, and spend your way to the Presidency in an era predating campaign finance laws?
OR
B) use your power and influence to take over a small, moderately unsuccessful high-tech crime cartel, use it to hire a shapeshifting assassin to kidnap the President and Vice-President, then have the shapeshifting assassin kill the President and assume his form so he can name you Vice-President, then resign, leaving you as the Presidency? (Note that if this plan fails, you have a backup plan where you don a palette-swapped version of the Prowler's costume and fight Booster Gold to the death.)
Choose one and explain your answer.