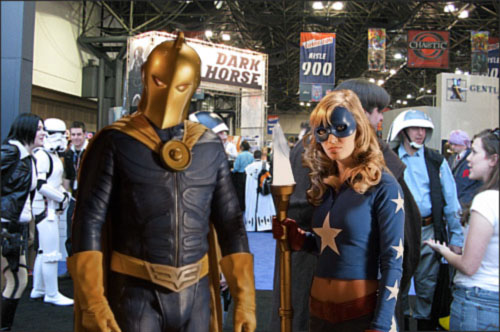 Well, I have to say that as comic con costumes go, these two are not bad. I mean, Stargirl looks kind of… directly translated from the comic, but it's okay because it's a con costume and you expect people to be literal. And Dr. Fate – well, fake muscles in the costume aside, that sure is an interesting way to depict his helmet's glowy eyes. The ancient Egyptians loved their fibreglass! But all in all a very good –
– wait, what? These are costumes from Smallville? Somebody got paid to design these?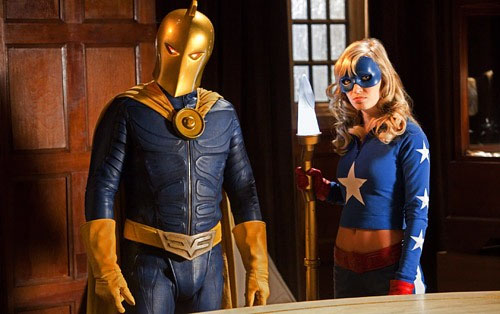 Ah, good old Smallville. Blurring the line between "professional" and "amateur" for nine years.