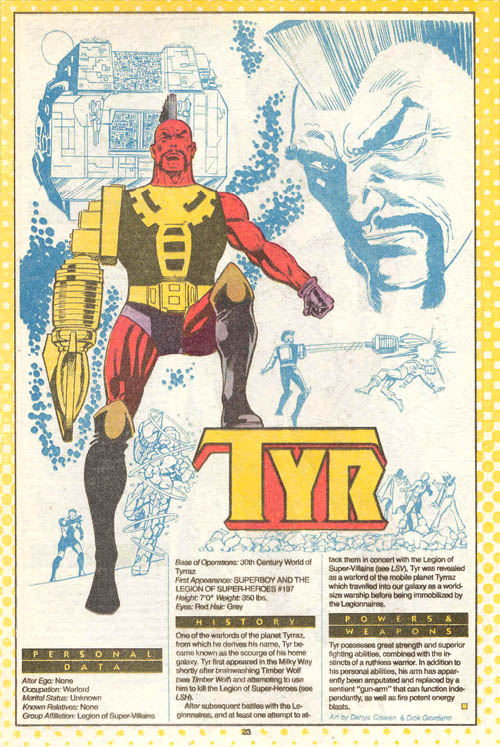 I was going to write a long thing about Tyr sucking, but basically it boils down to this: he looks like when you were seven and you pulled off one of the arms off one of your action figures and then stuck a robot arm on it. And that's just not cool. Not in a comic kids pay money for. They can stick their own damn robot arms on their own damn action figures. They don't need comic books to do that for them.
Even when Dave Cockrum first drew him, he didn't look cool. He looked like Dave Cockrum working on a prototype for one of the Starjammers.
If Cable had been invented in the 1970s, he would look like Tyr. I can't think of any better way to describe Tyr's total lack of cool than that.