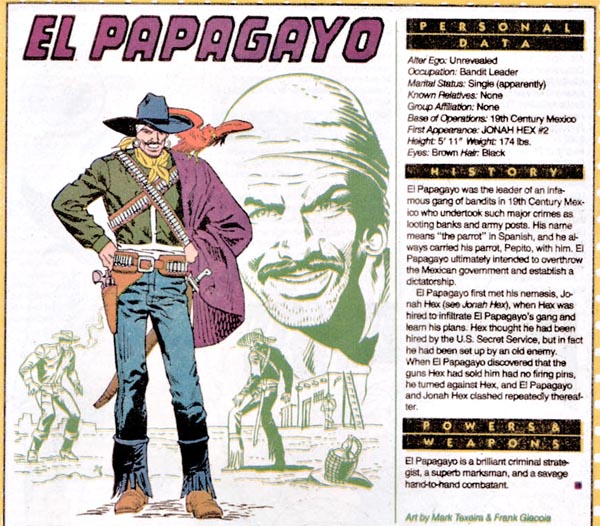 I don't see how anybody can't not love El Papagayo.
I mean, honestly: can you imagine a better foil for mean old never-smiles Jonah Hex? El Papagayo is such a happy and friendly backstabbing amoral bastard. He has a happy parrot! How many baddies have a happy parrot? I bet Jonah Hex really hates that parrot. "Fuckin' parrot," he mutters under his breath (because Jonah Hex mutters under his breath, that is a very Jonah Hex sort of a thing to do).
And if there's anybody who's going to be the "damn Mexican" who gets away every time, who's the guy Hex can never quite manage to fill with lead, I defy anybody to have it be someone other than El Papagayo. Because he has a happy parrot. Not everybody can pull off a happy parrot. Captain Stingaree, for example, never could. But then again, Captain Stingaree was insane and thought he was a pirate.